Book descriptions below provided by publishers:
On the Bookshelf
 
E Pluribus Unum by Forrest McDonald
Call Number: E210 .M14 1979
ISBN: 0913966584
Publication Date: 1979-05-01
"An extraordinary book." –Gordon S. Wood, Brown University Having won independence from England, America faced a new question: Would this be politically one nation, or would it not? E Pluribus Unum is a spirited look at how that question came to be answered. That the American people introduced a governmental system adequate to check the very forces unleashed by the Revolution–this, writes Professor McDonald, "was the miracle of the age. . . . The French, the Russians, the Italians, the Germans, all the planet's peoples in their turn, would become so unrestrained as to lose contact with sanity. The Americans might have suffered a similar history had they followed the lead of those who, in 1787 and 1788, spoke in the name . . . of popular 'rights.' But there were giants on the earth in those days, and they spoke in the name of the nation. . . ." Forrest McDonald is Professor of History at the University of Alabama.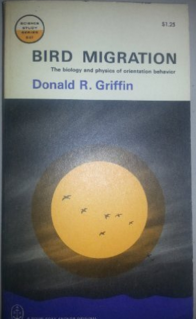 BIrd Migration by Donald R. Griffin
Call Number: QL698.9 .G7
Publication Date: 1964
Prevention Is Primary by Larry Cohen (Editor); Vivian Chavez (Editor); Sana Chehimi (Editor); Georges C. Benjamin (Foreword by)
Call Number: RA445 .P6585 2007
ISBN: 9780787983185
Publication Date: 2007-04-20
Prevention is Primary is a theory-to-practice book for students, faculty practitioners and community leaders who want to take an aggressive stance against the most pressing health problems in the community, such as tobacco, violence, drugs, HIV, obesity, and asthma. This book provides a full and practical understanding of prevention on a community level. It defines the elements of quality prevention efforts from necessary partnerships to the training, vision, and policies that go into successful efforts.
Masonry Walls by Ken Thomas
Call Number: TH2243 .T49 1996
ISBN: 0750624655
Publication Date: 1995-11-15
The book is a useful reference for architects, builders, building surveyors and structural engineers and is an essential text book for professional students in these disciplines. Kenneth Thomas is well known in the construction industry for his many papers and articles on masonry and has for the past eleven years been a consulting engineer and building technologist specialising in masonry. He is a chartered structural engineer, a chartered builder and in 1970 was awarded a Master of Science degree by the University of Salford for his research into brickwork and materials. He was formerly Chief Technical Officer of the Brick Development Association; Head of Construction Technology at Birmingham Polytechnic (now the University of Central England) and Deputy Director of the Timber Research and Development Association. He has for many years served on numerous BSI, DOE and Professional Institutional committees and is a recipient of the Institution of Structural Engineers Oscar Faber Bronze Medal and the BSI's Distinguished Service Certificate. Details symptoms and causes of defects Of special interest to these investigating building failures and expert witnesses