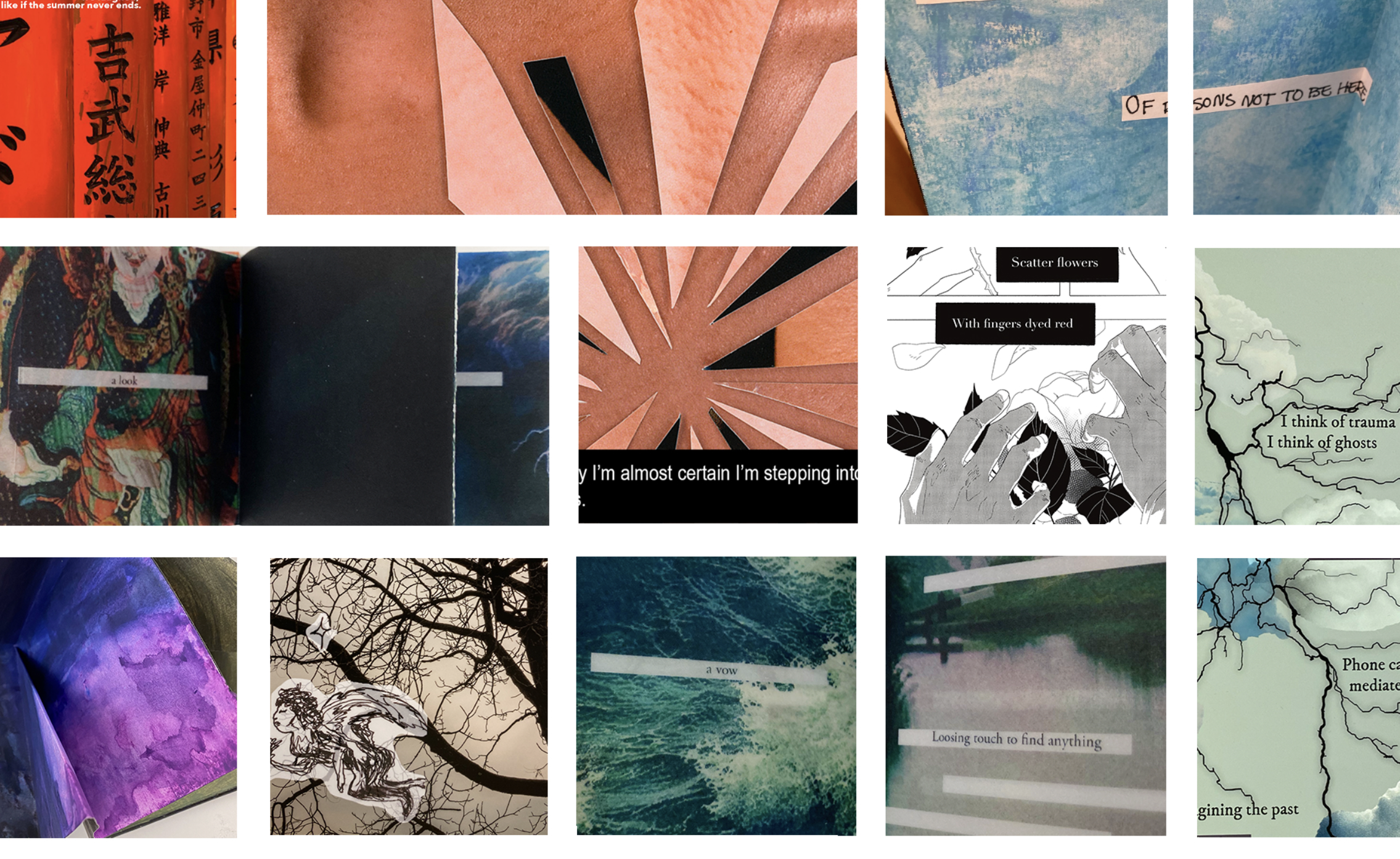 February 9 – March 20, 2022
About the exhibition
Events
Contributing Artists and Writers
Recommended Readings
The job of the artist is not to resolve or beautify, but to hold complexities, to see and make clear.

Toi Derricotte
About the Exhibit
In Fall 2021, MFA and BFA artists and creative writers in Mason's School of Art and creative writing program came together in a class called "Poetry for Artists." Students explored visual thinking in poetry and poetics, as well as uses of poetry in visual art and design. They made work individually and collaboratively in a wide variety of visual media, including artist books, photobooks, and comics.
The unit of the line, which is so essential in poetry and in drawing, painting, and design, connects the linguistic and visual modes and provides a site for evocative resistance to sense or order. Recalling the words of poet Toi Derricotte, the artists and writers featured here, a new generation of voices, "hold complexities" in their words and images. These works connect to family history, to the body, and to visual perception and aesthetic experience itself.
Generation Lines is curated by Chen Bi (Fenwick Gallery Graduate Assistant & MFA student) and Heather Green (Assistant Professor, School of Art). Exhibition support provided by Stephanie Grimm (Art & Art History Librarian and Fenwick Gallery Manager).
Events
Closing Reception:
Featured Artists & Writers
Chen Bi
Sierra Guard
Liz Louise
Trisha Nguyen
Jax Ohashi
Bahar Omar
Hale Peterke
Lloyd Wallace
Recommended Readings
coming soon