Fenwick Gallery is a space for artistic inquiry within Fenwick Library, supporting the arts community at George Mason University and beyond. We work with artists to create original exhibitions that value questions as much as answers.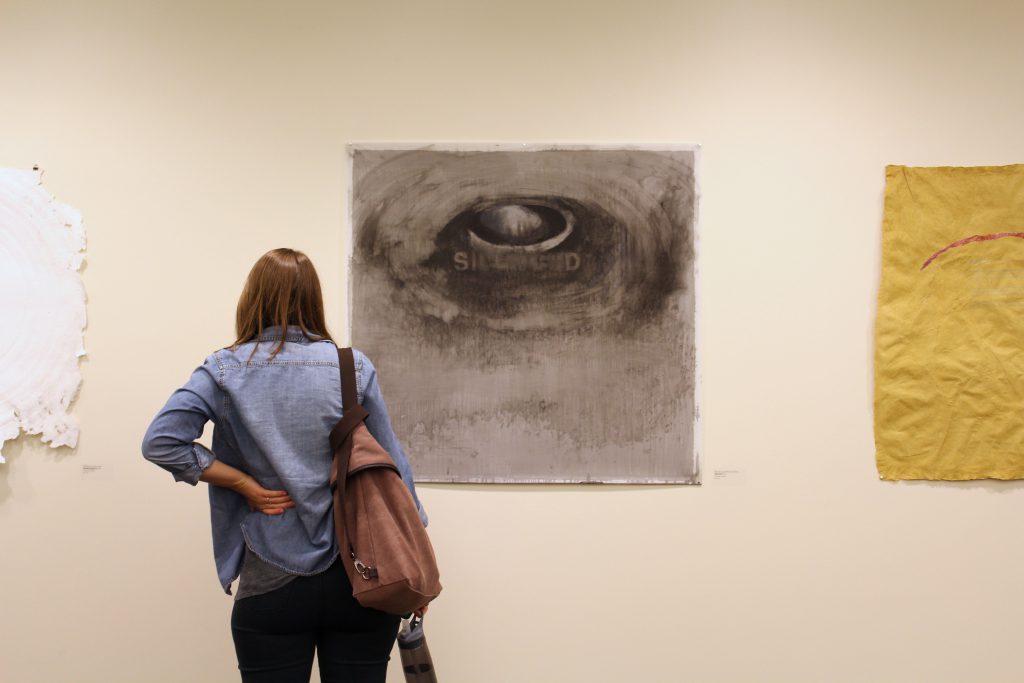 George Mason University Libraries provides an exhibition space in Fenwick Library to enhance and enrich teaching, learning and culture at the University. This space highlights Mason Libraries' resources together with original visual and multi-media work.
Exhibit themes emphasize facets of the Libraries' collections, research interests of Mason faculty, students and staff, Mason's curriculum and local cultural initiatives. Fenwick Gallery is dedicated to exhibiting high quality works by students, faculty, staff and other emerging and experienced artists that highlight aspects of the Libraries' collections.
Goals:
Promote the Libraries' collections and encourage scholarly and cultural inquiry at George Mason University
Focus on research and scholarship at/of George Mason University
Collaborate and engage with relevant Mason faculty to incorporate and/or embed gallery exhibitions into course instruction
Stimulate intellectual and creative reflection through visual and multimedia exhibitions, discussions, etc.
Promote the Libraries' academic and cultural mission
Support the Libraries' development program and goals
The Art and Art History Librarian manages, develops and maintains Fenwick Gallery. Through a unique partnership between Mason's College of Visual and Performing Arts, a Master's in Fine Arts or Arts Management student gains practical gallery experience in exhibit curation, research, website maintenance, and advertising through a Graduate Research Assistantship (GRA).
Policies & Forms