In solidarity with ALMutanabbi Street Start Here (ASSH) Project 2017
Poetry Reading and Artists' Talk 
February 7, 2017
Noon to  2 p.m.     Room 3001    Third Floor    Fenwick Library
Fairfax Campus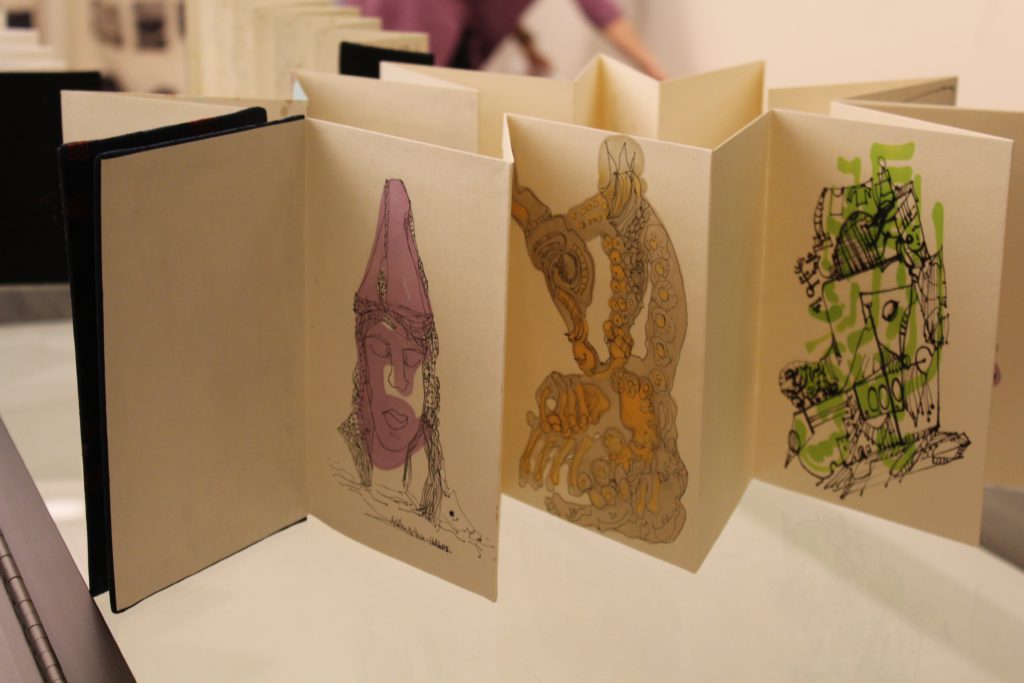 Sisters Nahid and Nasrin Navab are two DC-based Iranian-American artists. They express their love for literature, art, freedom of expression and social justice through the creation of Flying Words, a collection of drawings, handprints, installations, and artistic books exhibited in Fenwick Gallery from January 18 to February 24, 2017.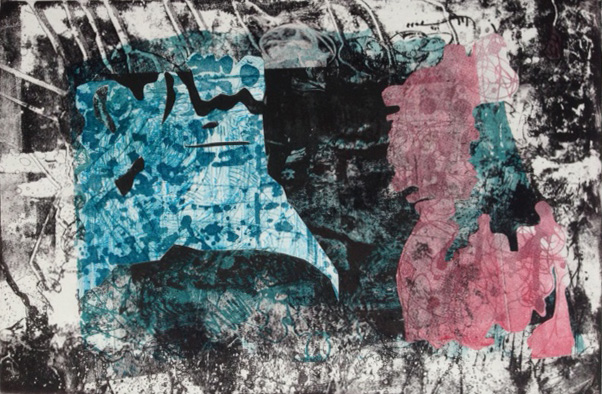 Growing up in Iran during the 1960s and 1970s, the work of Nahid and Nasrin reflect their experience with international artists, authors, and poets. Flying Words is a tribute to literature that brings people together despite geographic borders, cultural barriers, age, gender, and racial differences. A number of these books have rested in their hearts, stimulated their imaginations and touched their personal lives in intimate social ways.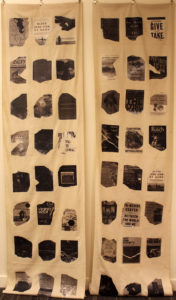 Nahid and Nasrin dedicate this exhibition to the Al Mutanabbi Street Starts Here 2017 project. Their past collaboration with the AMSSH-DC 2016 project fed their passion for art as a means of connection and an agent of change.