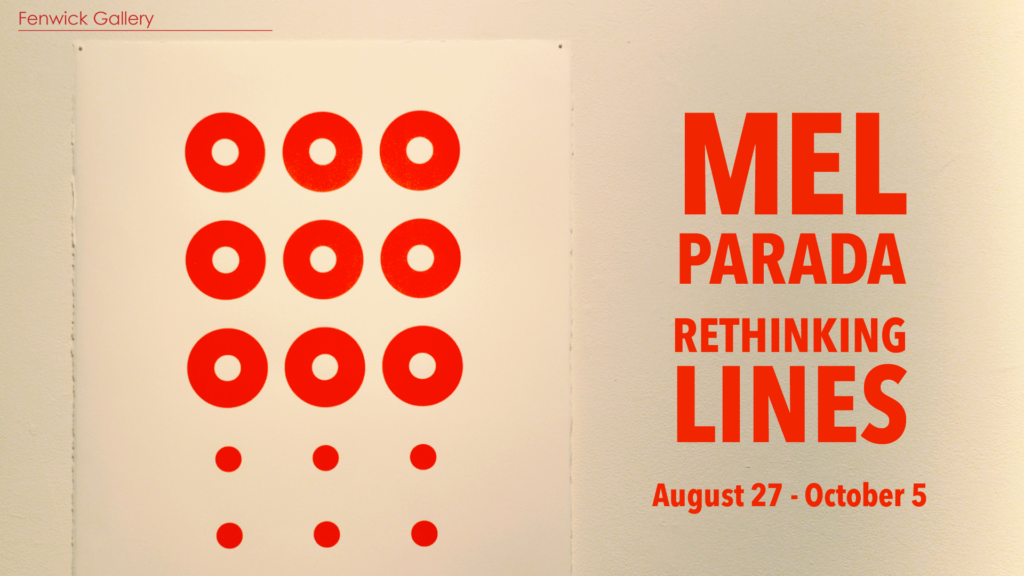 Monday, August 27 – Friday, October 5
Artist's Statement
Today's communication landscape is saturated with narrative driven design. What we see and experience through our everyday communication channels are often assigned specific meaning, purpose, and intent, leaving very little room for interpretation by the viewer. Rethinking Lines examines the possibilities of meaning making and attempts to remove narrative from communication design through visual treatments that involve the deconstruction of typography, reconfigured grid systems, scale, and color theory. The work embodies theoretical approaches found in the Minimalist movement as well as abstraction movements like De Stijl and Constructivism. The printed works in Rethinking Lines provide a visual representation that shifts the inception of meaning and its making from the design phase to the experience phase while introducing a means of disrupting the reliance of narrative in all forms of visual communication to include fine art.
About the Artist
Mel Parada holds an MFA from George Mason University's School of Art. He is a Resident Artist (2018-2019) with Discover Graphics Atelier located in the Torpedo Factory in Alexandria, Va. His current work involves traditional printmaking methods, specifically stone lithography and screen printing. Mel also serves as a graphic design adjunct professor with George Mason's School of Art. He is also an active member of the Chesapeake Chapter, American Printing History Association (APHA) and was a Denker Fellow, 2016.
Artist's Talk
Wednesday, September 26, 11:00am
Fenwick Gallery Main Reading Room (2001)
Recommended Readings
Related books and readings, selected from Mason's library collections by the artist and gallery staff. Find them on the gallery's bookshelf during the exhibition!