Even though the University Libraries are closed January 24th and 25th, you can enjoy an Artists' Book from the Al-Mutanabbi Street Starts Here DC 2016 exhibit here. Stay safe and we will see you at the exhibition opening on January 28th from 4:30 – 7:00 PM.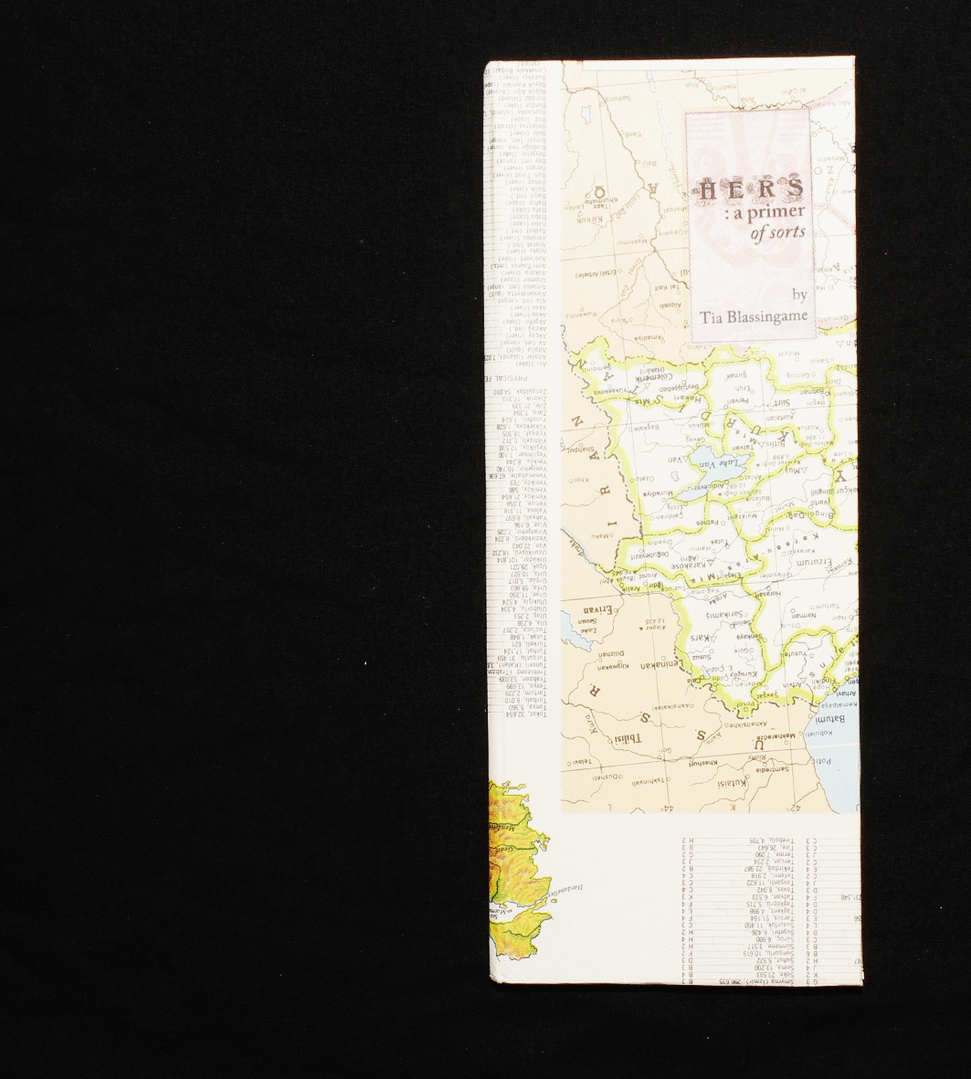 Hers: A primer of sorts, 2013 by Tia Blassingame
Artist's Statement:
Hers: A primer of sorts is dedicated to the countless women for whom education and scholarship are restricted or forbidden. Despite lack of opportunity or access, threats of violence, and intimidation, these female readers gain strength and knowledge from the texts that they consume and alternately hide under clothing, farm or factory equipment, and kitchenware.
This idea of limits or restrictions on access to education, particularly for women, seems like an outmoded notion. Yet globally it persists. Contemporary women from various cultures and ages find refuge in books and often at risk to their own physical or emotional safety.
Detailing topography, language, population numbers, and other basic facts, the discarded pages from an outdated almanac serve as the book's cover and the female protagonist's cultural and physical landscape. Though covers depicting North America and Europe were not employed, this does not imply that obstacles to women in those regions are absent.
This primer mixes ornate letter forms to create patterns and screens, the main text is concealed and revealed just as a woman or girl in any country or community might hide a book or banned text.