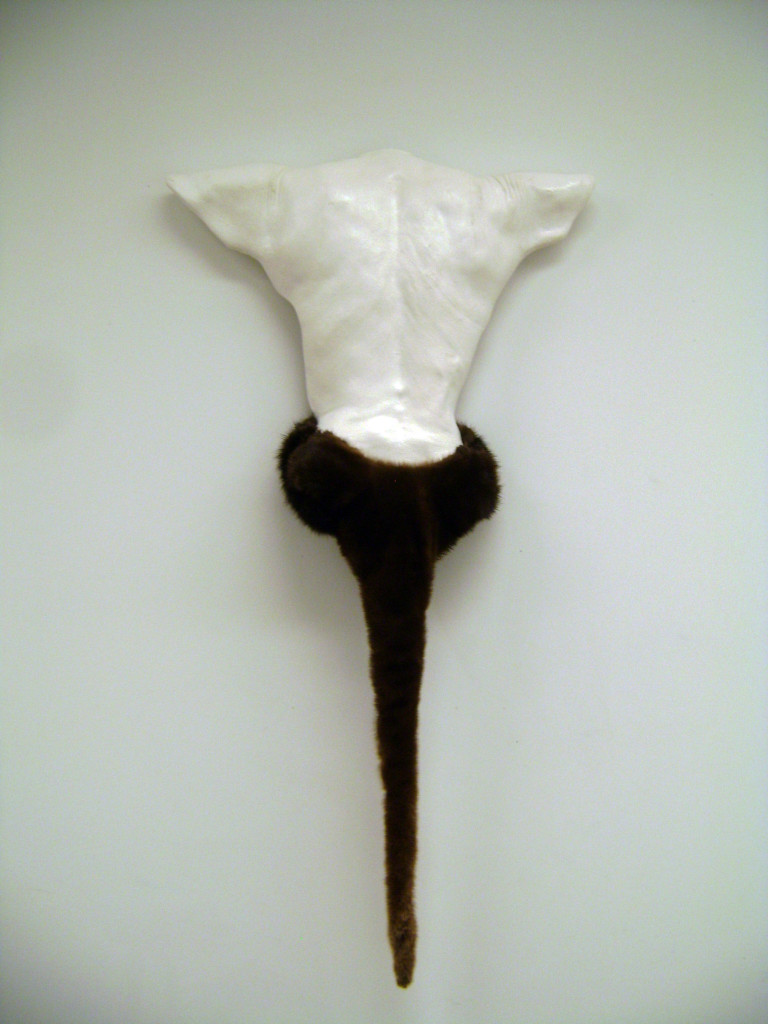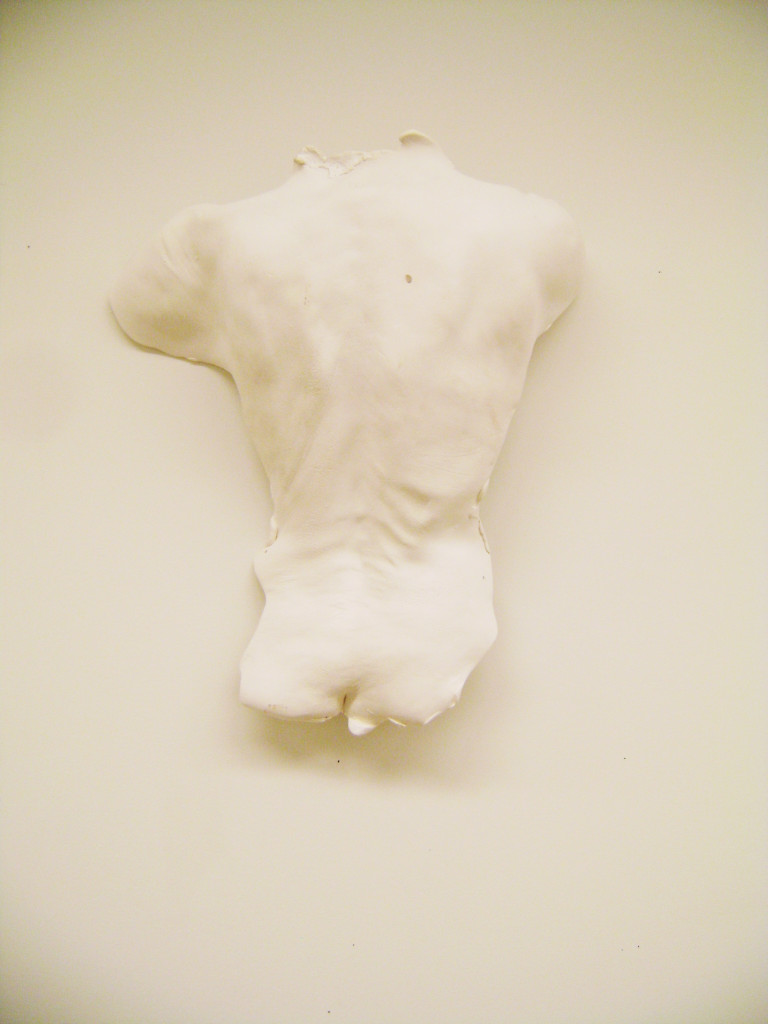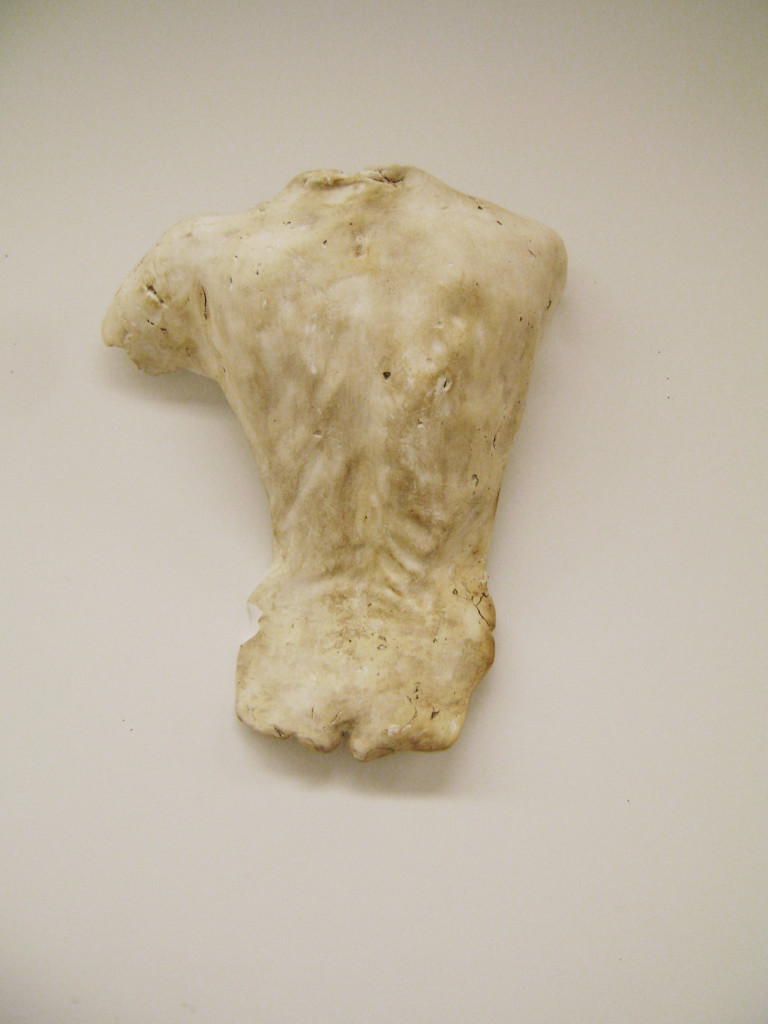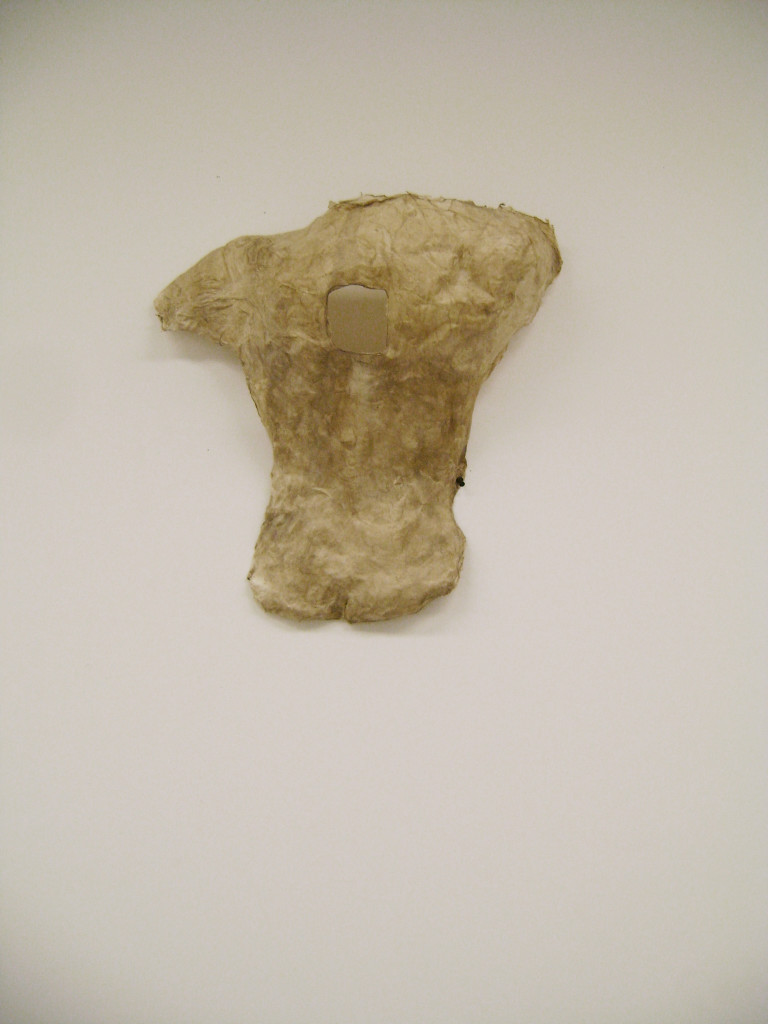 SELECTED BOOKS
True Perception: the path of dharma art
by Chögyam Trungpa
Women in Praise of the Sacred
by Jane Hirshfield
Temple of the Mind
by Motien Boonma
Wolfgang Laib: a retrospective
by Klaus Ottman
The Tibetan Book of Living and Dying
by Sogyal Rinpoche
STATEMENT
My art practice investigates states of individual consciousness, and how distinct senses of reality influence ways we interact with and navigate modern culture.
Often cross media and using varied materials, this has meant a focus on:
component parts;
aspects of containers and containment;
presenting transformations as naturally ongoing;
suggesting breakage or release as a portal to highly fluid, boundary-free states.
My tools and techniques often include mold-making and casting, metaphoric use of body forms, repetition (as distinct from replication), erosion and evolution.
The torsos exhibited here represent a period of experimentation with a cast of my back, making artificial openings in it as well as treating presentation of the white Hydrocal with fur, with coffee and dirt, and with hand-formed flax paper.
The resulting forms these torsos served as maquettes for were subsequently used in sculptural books and sculptural performance.
BIO
Artist Ceci Cole McInturff works in writing, sculpture, hand-formed paper, narrative installation, and book objects. She often includes original spoken and written text.
She is founder of the 87FLORIDA Artist Collective, and former owner of 87FLORIDA, a non-profit exhibit and performance space in Washington DC.
After two years studying MA/Art and the Book at the Corcoran College of Art+Design, she is now completing an MFA in critical arts practices at George Mason University, with thesis research on alterations of consciousness at moments of creating, both in science and art. She is a Florida native, a former executive with the CBS Television Network, and the mother of two sons.
She is a member of the International Sculpture Center, Washington Sculptors Group, District of Columbia Arts Center, Washington Project for the Arts, ArtDC Forum, Hamiltonian Gallery, Pyramid Atlantic Art Center, National Museum for Women in the Arts, NY Center for Book Arts, the International Association of Hand Paper Makers, and the Friends of Dard Hunter.