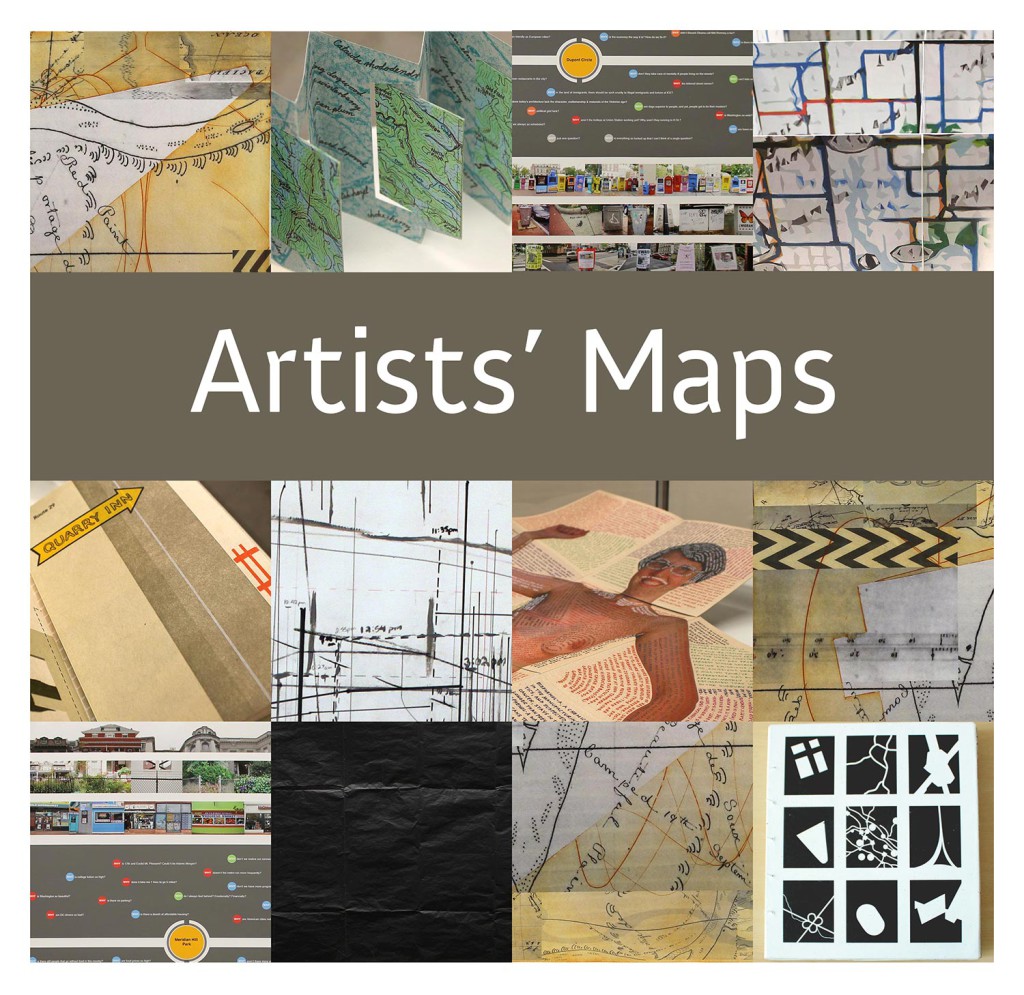 Happy New Year and welcome back from winter break! We are excited to introduce our current exhibit, Artists' Maps.
In this exhibit, you will find work by artists who study and/or teach at Mason, as well as work by artists in the Mason Libraries collection. Each of these artists engage and interpret maps in their work, expanding the traditional notion of what a map can do and be.
Please visit the exhibit and see amazing work by:
Carmon Colangelo
Floating Lab Collective
Melissa Hill
Jacob Lahah
Sarah McDermott
Lise Melhorn-Boe
Cathryn Miller
Sharon A. Sharp
More information can be found on the exhibit page.

And here is a list of related library books — located, as usual, on the gallery bookshelf.