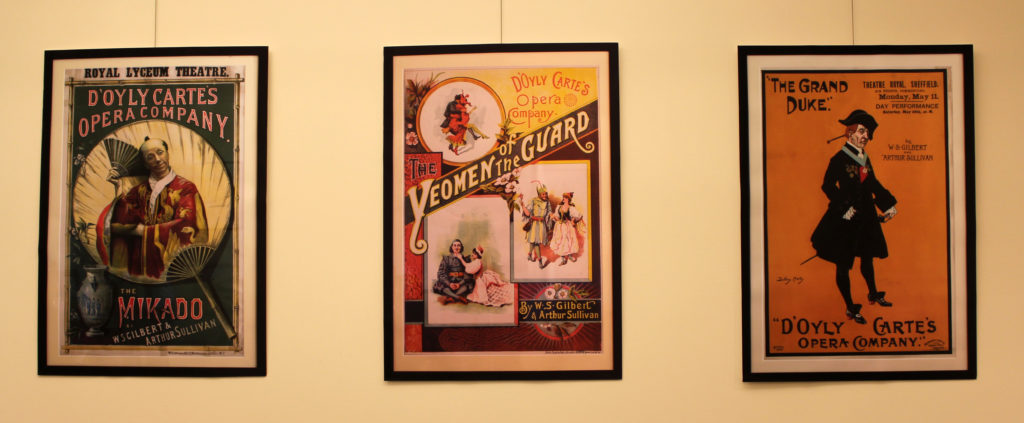 March 1 – May 1, 2017
Exhibition Locations:
Special Collections Research Center Gallery / 2400 Fenwick Library / Second Floor
Pop-up Gallery / 2700 Fenwick Library/ Second Floor
Fenwick Gallery / Fenwick Atrium / First Floor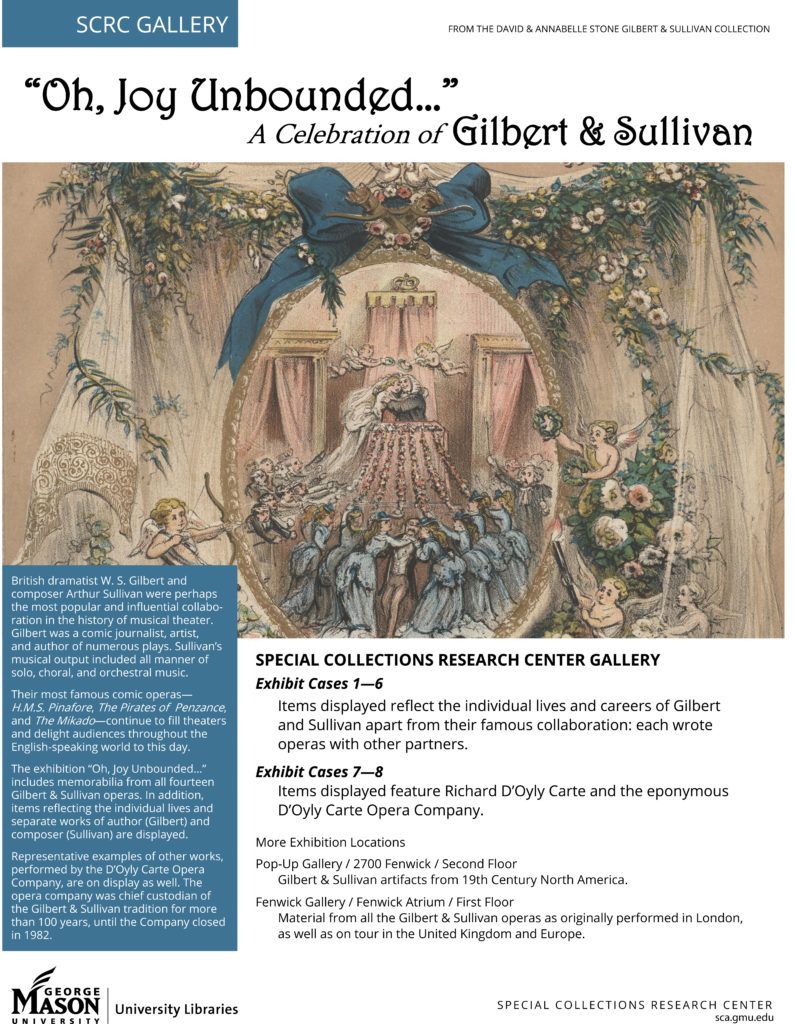 British dramatist W. S. Gilbert and composer Arthur Sullivan were perhaps the most popular and influential collaboration in the history of musical theatre. Their famous comic operas — including H.M.S. Pinafore, The Pirates of Penzance, and The Mikado — continue to fill theatres and delight audiences to this day.
---
"Oh, Joy Unbounded…": A Celebration of Gilbert & Sullivan, featuring items from the David and Annabelle Stone Gilbert & Sullivan Collection, is a tribute to this lasting delight. The exhibition showcases memorabilia from all fourteen Gilbert & Sullivan operas, the individual compositions of each man, and personal items from their lives. In addition, the exhibition contains representative examples of other works performed by the D'Oyly Carte Opera Company, the chief custodians of the Gilbert & Sullivan tradition for over 100 years, until its closure in 1982.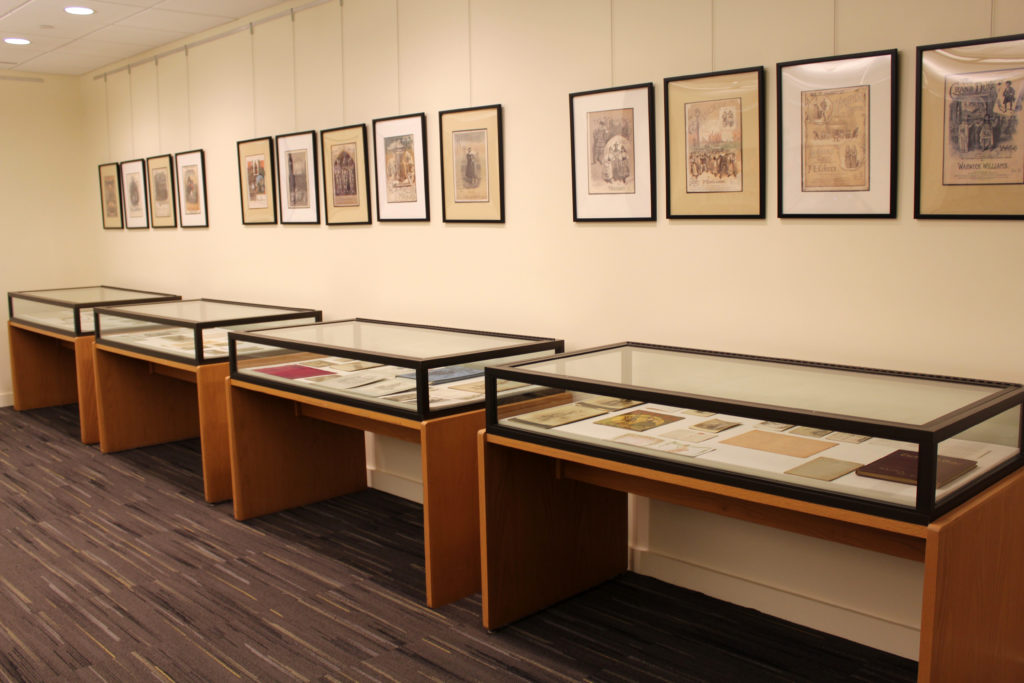 The exhibition is part of a larger celebration of the famous duo, which the University Libraries and the College of Visual and Performing Arts are coordinating at Mason throughout 2017. This celebration includes performances of A Gilbert & Sullivan Review, H.M.S. Pinafore, and Iolanthe; an additional exhibition of Gilbert & Sullivan Memorabilia at the Hylton Performing Arts Center; and a scholarly forum, "A Celebration of Gilbert & Sullivan," on April 29.