Book descriptions below provided by publishers:
On the Bookshelf
Through Amateur Eyes by Frances Guerin
Call Number: DD253 .G844 2012
ISBN: 9780816670062
Publication Date: 2011-11-30
We have seen the films of professionals and propagandists celebrate Adolf Hitler, his SS henchmen, and the Nazi Party. But what of the documentary films and photographs of amateurs, soldiers, and others involved in the war effort who were simply going about their lives amid death and destruction? And what of the films and photographs that want us to believe there was no death and destruction? This book asks how such images have shaped our memories and our memorialization of World War II and the Holocaust. Frances Guerin considers the implications of amateur films and photographs taken by soldiers, bystanders, resistance workers, and others in Nazi Germany. Her book explores how photographs taken by soldiers and bystanders on the Eastern Front, depictions of everyday life in the Lódz ghetto, and home movies and family albums of Hitler's mistress Eva Braun, among others, can challenge the conventional idea that such images reflect Nazi ideology because they are taken by perpetrators and sympathizers. Through Amateur Eyes upsets our expectations and demonstrates how these images can be understood as chillingly unrehearsed images of war, trauma, and loss. Many of these images have been reused--often unacknowledged--in contemporary narratives memorializing World War II: museum exhibitions, made-for-television documentaries, documentary films, and the Internet. Guerin shows how modern uses of these images often reinforce well-rehearsed narratives of cultural memory. She offers a critical new perspective on how we can incorporate such still and moving images into processes of witnessing the traumas of the past in the present moment.
Exhausting Dance by Andre Lepecki
Call Number: GV1782.5 .L47 2006
ISBN: 0415362539
Publication Date: 2006-01-24
Traces the development of primitive, religious, folk, Eastern, social, stage, and modern dance, including ballet, and focuses on the important dancers, choreographers, and styles. The only scholarly book in English dedicated to recent European contemporary dance, Exhausting Dance: Performance and the Politics of Movement examines the work of key contemporary choreographers who have transformed the dance scene since the early 1990s in Europe and the US. Through their vivid and explicit dialogue with performance art, visual arts and critical theory from the past thirty years, this new generation of choreographers challenge our understanding of dance by exhausting the concept of movement. Their work demands to be read as performed extensions of the radical politics implied in performance art, in post-structuralist and critical theory, in post-colonial theory, and in critical race studies. In this far-ranging and exceptional study, Andre Lepecki brilliantly analyzes the work of the choreographers: Jerome Bel (France), Juan Dominguez (Spain), Trisha Brown, La Ribot (Spain), Xavier Le Roy (France-Germany), and Vera Mantero (Portugal) and visual and performance artists: Bruce Nauman (US), and William Pope. L (US). dance, arguing for the necessity of a renewed engagement between dance studies and experimental artistic and philosophical practices.
Choreography by Sandra Cerny Minton
Call Number: GV1782.5 .M56 2007
ISBN: 9780736064767
Publication Date: 2007-05-29
Choreography: A Basic Approach Using Improvisation is the complete guide to understanding the entire process of choreography, from concept to stage production. Thousands of dancers and dance instructors have used the first two editions of this book to solve common challenges in choreography, improvise movement phrases, expand movements into dances, and organize dances into complete productions and concerts. This updated edition includes examples of how today's multimedia technology can be used to enhance choreography with special lighting effects, slide and PowerPoint projections, virtual dance performances, video conferencing, and motion capture. Each chapter contains movement exploration exercises, review and reflection questions, and application challenges that will help readers develop a better understanding of the choreographic concepts provided. And more than 70 high-quality photos provide a visual frame of reference and clarify key concepts. Choreography: A Basic Approach Using Improvisation bridges the theoretical and practical aspects of the choreographic process. It is an excellent reference for serious dancers, choreographers, dance instructors, and teachers who want to understand the creative process of transforming movement into dance.
American Ballet Theatre : Thirty-Six Years of Scenic and Costume Design, 1940-1976
Call Number: GV1786.A43 A45
Publication Date: c1976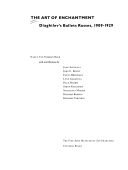 ISBN: 9781851776139
Publication Date: 2010-10-01
A beautifully illustrated book examining the life, work and creativity of Serge Diaghilev.


ISBN: 9781107014404
Publication Date: 2012-04-26
Belle-époque Paris witnessed the emergence of a vibrant and diverse dance scene, one that crystallized around the Ballets Russes, the Russian dance company formed by impresario Sergey Diaghilev. The company has long served as a convenient turning point in the history of dance, celebrated for its revolutionary choreography and innovative productions. This book presents a fresh slant on this much-told history. Focusing on the relation between music and dance, Davinia Caddy approaches the Ballets Russes with a wide-angled lens that embraces not just the choreographic, but also the cultural, political, theatrical and aesthetic contexts in which the company made its name. In addition, Caddy examines and interprets contemporary French dance practices, throwing new light on some of the most important debates and discourses of the day.
ISBN: 9780642541574
Publication Date: 2011-04-15
The Ballets Russes has engaged people for 100 years, ever since Russian-born Sergei Diaghilev created this dynamic avant-garde company. Diaghilev brought together some of the most important visual artists of the 20th century - Pablo Picasso, Henri Matisse, André Derain, Robert and Sonia Delaunay, Georges Braque, Giorgio de Chirico, Natalia Gonchorova and Mikhail Larionov and more - who worked as costume and stage designers with composers such as Igor Stravinky, choreographers such as Michel Fokine, and dancers such as Vaslav Nijinsky, infusing new life and creative energy into the performing arts of the time. Premiering in Paris, the Ballets Russes, for the brief period of its existence (1909 - 29), created exotic, extravagant, and charming theatrical spectacle but also critical discussion and technical innovation, as well as exuding glamour - and often creating scandal - wherever it appeared. The costumes featured in this book are drawn entirely from the National Gallery of Australia's world-renowned collection of Ballets Russes costumes and ephemera. Through the costumes, drawings, programs and posters, the visual spectacle of the Ballets Russes is brought back into view for a contemporary audience to appreciate the revolution it was and the ongoing influence it continues to have today. This book is a must for anyone interested in the performing arts, the intersection of art and design, and costume and fashion.
ISBN: 0642541167
Publication Date: 2000-01-01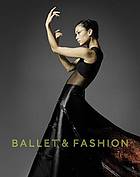 Ballet and Fashion by Roger Leong
Call Number: GV1789.2 .L46 2012
ISBN: 9780724103638
Publication Date: 2013-05-19
ISBN: 0300074840
Publication Date: 1998-01-21
The Serge Lifar Collection of Theater Designs, Costumes, and Paintings at the Wadsworth Atheneum Serge Lifar, the last great protege dancer of famed Russian ballet producer Serge Diaghilev, collected paintings, set designs, and costume designs from Diaghilev's Ballets Russes and from his own later productions at the Paris Opera. In 1933 Lifar's European dance company met financial disaster on tour in the United States, and Lifar was forced to sell his collection to pay for return fires for his troupe. The $10,000 he received from the Wadsworth Atheneum's flamboyant and imaginative director A. Everett "Chick" Austin was considered extravagant at the time. This collection, recognized as invaluable evidence of the emergence of modernism in theater and in Western art, is today unrivaled as a comprehensive documentation of the Ballets Russes. This catalogue presents the 188 works of art and thirty-two costumes that compose the Serge Lifar Collection. It has been enlarged since 1933, most notably with the 1996 acquisition of original costumes. Most of the set and costume designs and all of the costumes were made for thirty-seven Ballet Russes productions, from the first in 1909 to the last in 1929. The Ballet Russes was one of the greatest artistic movements of the early twentieth century, which fused the efforts of composer, choreographer, dancer, and designer into total works of art. Diaghilev commissioned prominent Russian painters and artists from the School of Paris -- among them Bakst, Picasso, Matisse, Braque, and Miro -- to design sets and costumes. This book provides notes about each production and the corresponding items in the collection, as well as a new assessment of theimmediate impact and lasting influence of the renowned Ballet Russes.
ISBN: 9780385033985
Publication Date: 1975-05-20
Authored by one of the ballet's most respected experts, this volume includes scene-by-scene retellings of the most popular classic and contemporary ballets, as performed by the world's leading dance companies. Certain to delight long-time fans as well as those just discovering the beauty and drama of ballet.

ISBN: 0856673927
Publication Date: 2003-05-02
This fascinating study includes all the drawings, some familiar, some rarely seen, made by Picasso for the ballet.


ISBN: 9783865213662
Publication Date: 2007-08-01
One of the world's most influential photographers, Bruce Davidson, takes readers inside three midcentury big tops in images that are poetic, realistic and profound. He reveals not only the swiftly vanishing cultural phenomenon of the circus, but what might be called the eternal human circus. At a three-ring show in 1958 he climbed to the top of the tent to view the performances of the famous liontamer Clyde Beatty and human cannonball Hugo Zacchini. His deeper interest lay in the daily lives of circus performers and producers--the roustabouts and riggers, and the pretty girl who rode an elephant in what was called the "spec." He also made an intimate series of a dwarf clown. In 1965 at a huge multi-ring coliseum show, Davidson took a more critical look at performances under a steel-and-concrete environment; continuing behind the scenes, his vision became sharper and more surreal. And in 1967, Davidson caught the elegant exuberance of an Irish one-ring circus. He photographed the kinds of performances that are the essence of the medium, including a face-to-face encounter with an exceptional trapeze artist. Most of these pictures are published here for the first time.
ISBN: 081094636X
Publication Date: 2004-11-01
Text and photographs provide a history of the performance troupe Cirque du Soleil from its first performance in Quebec in 1984 to the present featuring its 2400-member crew and 500-member international cast.
Publication Date: 2010-04-30
Publication Date: 2007-04-01
Publication Date: 2007-05-15
Publication Date: 1980-05-01
Publication Date: 2004-05-05
Publication Date: 2013-08-15
Publication Date: 2009-09-01
Publication Date: 1984-01-01
Publication Date: 1997-10-29
Publication Date: 2008-06-01
Publication Date: 2013-12-17
Publication Date: 1997-05-01
Publication Date: 1997-06-25
Artist Books from Special Collections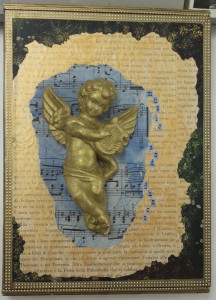 Music and Dance By Evelyn Eller
Call Number: N7433.4.E55 M87 1994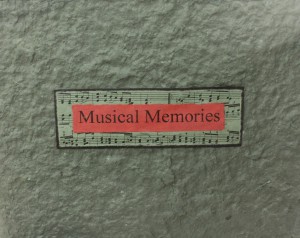 Musical Memories by Evelyn Eller
Call Number: N7433.4.E55 M872 2000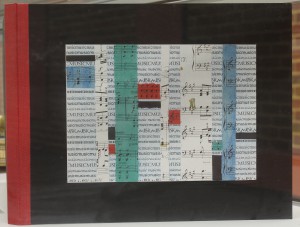 Words and Music by Evelyn Eller
Call Number: N7433.4.E55 W67 2003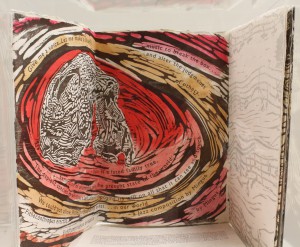 Variations on the Dialectic between Mingus and Pithecanthropus Erectus conceived by Lynn Sures & Rick Potts
Call Number: N7433.4.S87 V37 2005
Rick Potts wrote the text ; Lynn Sures designed the book and carved the woodblocks.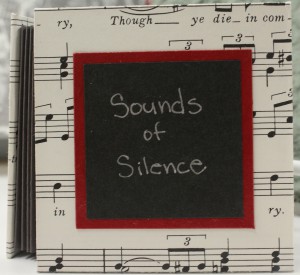 Sounds of Silence by Rae Trujillo
Call Number: N7433.4.T78 S68 2008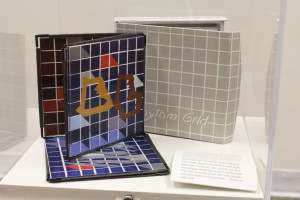 Rhythm Grid by Thomas Parker Williams
Call Number: N7433.4.W55 R49 2013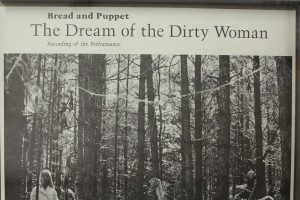 The Dream of the Dirty Woman : A Play in One Act Based on a Dream of Elka Schumann By Elka Schumann
Call Number: PS3552.R357 D7 1980