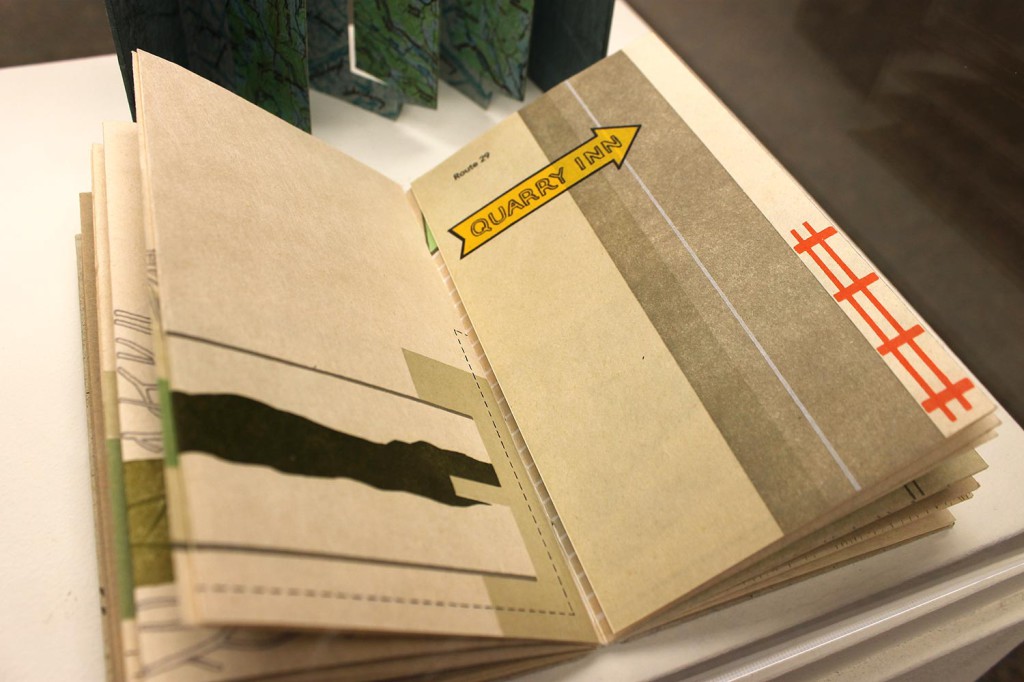 Channel and Flow, 2014
Sarah McDermott
Channel & Flow documents an attempt to follow a stream on its path through a dense suburban neighborhood. It uses the structure of the book's page turns and fold outs to represent how the stream has been contained and fragmented by the built environment.
Sarah McDermott received her MFA in Book Arts from the University of Alabama. She has been a Van Lier Scholar at the Center for Book Arts and a resident at Pyramid Atlantic Art Center. McDermott has taught at the Corcoran College of Art and Design, the Center for Book Arts, and the Book Arts Roundtable.
(Source: Women's Studio Workshop)
See her Part 1 of her interview with curator Anne Smith.