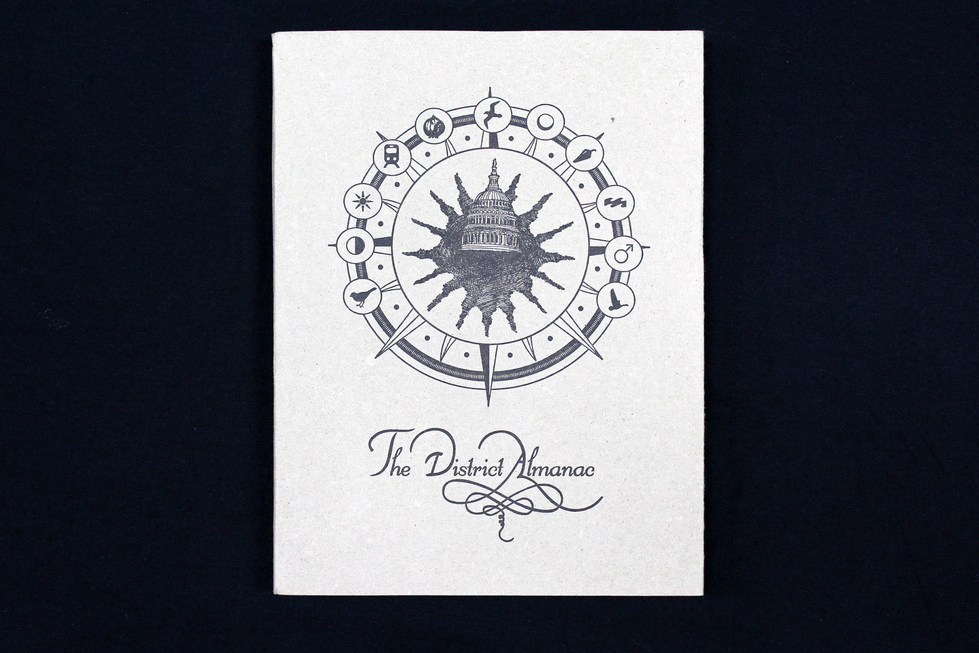 The current Fenwick Gallery exhibit, Locale, features an artists' book responding to Washington DC using the structure of the Farmer's Almanac. The District Almanac by Marginalia Press is the work of Christy Ball, Marjorie Devereux, Li Pallas, Jennaway Pearson, Sydney Reisen, Maria San Martin, and Whitney Stahl and is "a response to noticeable shifts in human, animal, and plant cycles in our adopted habitat of Washington D.C. using data collected by personal exploration of our surroundings." The book includes practical advice and information such as bulb planting guides, a Metro timetable and maps of public housing and sewage overflow.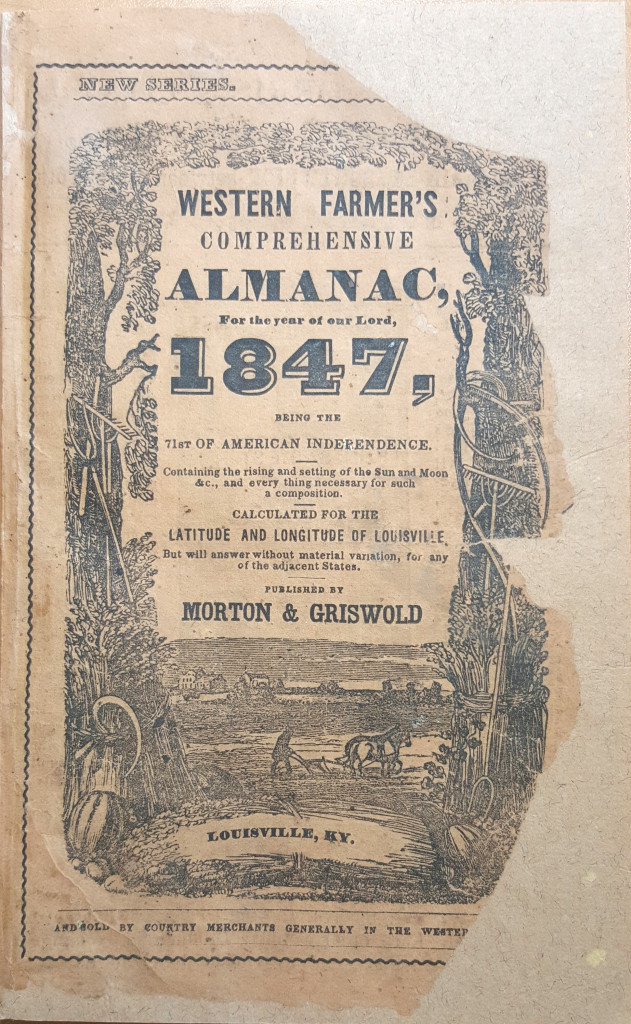 Fenwick Library Special Collections holds a copy of the Western Farmer's Almanac, the starting point for the Artists' research. The book is available for viewing in the new Special Collections reading and research room for the curious library patron. Visit the gallery to see The District Almanac and then make your way up to the second floor to Special Collections to flip through the Farmer's Almanac from 1847.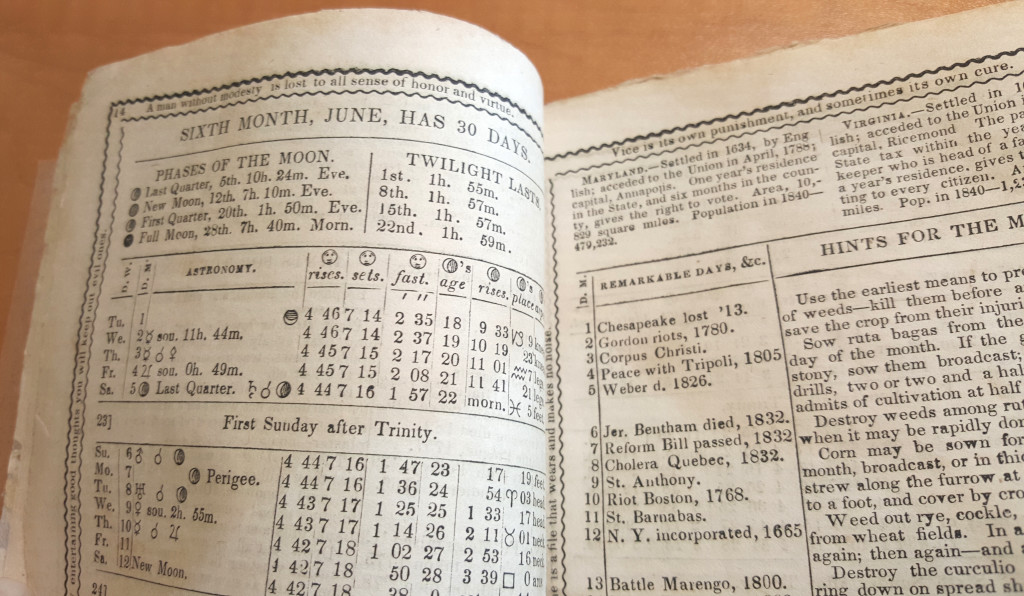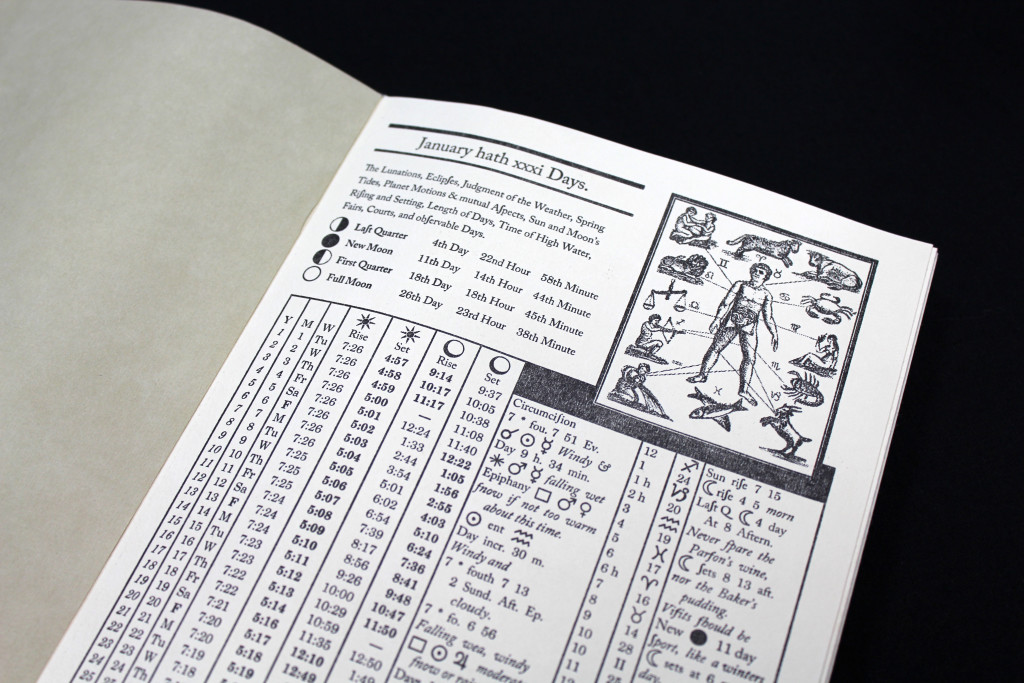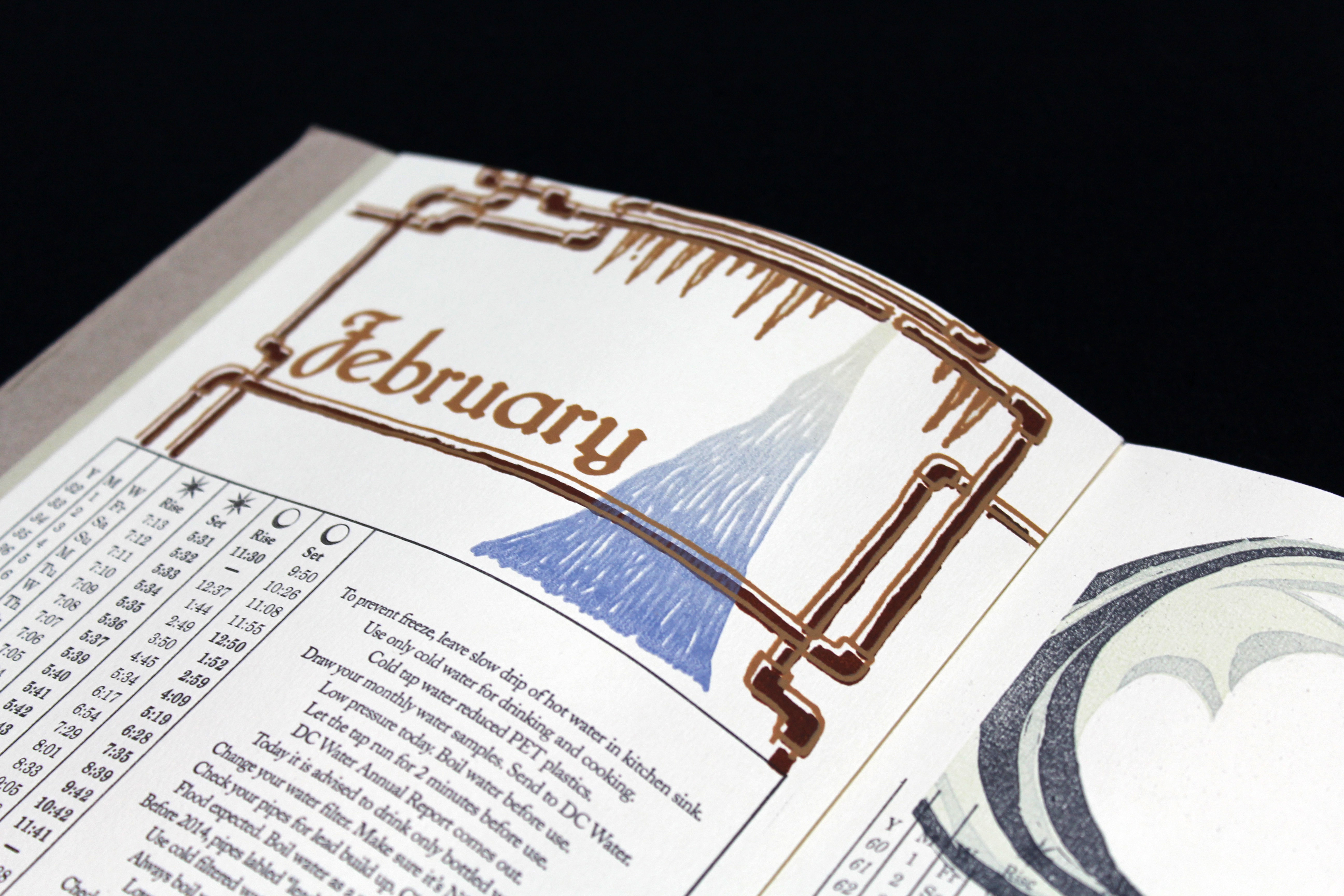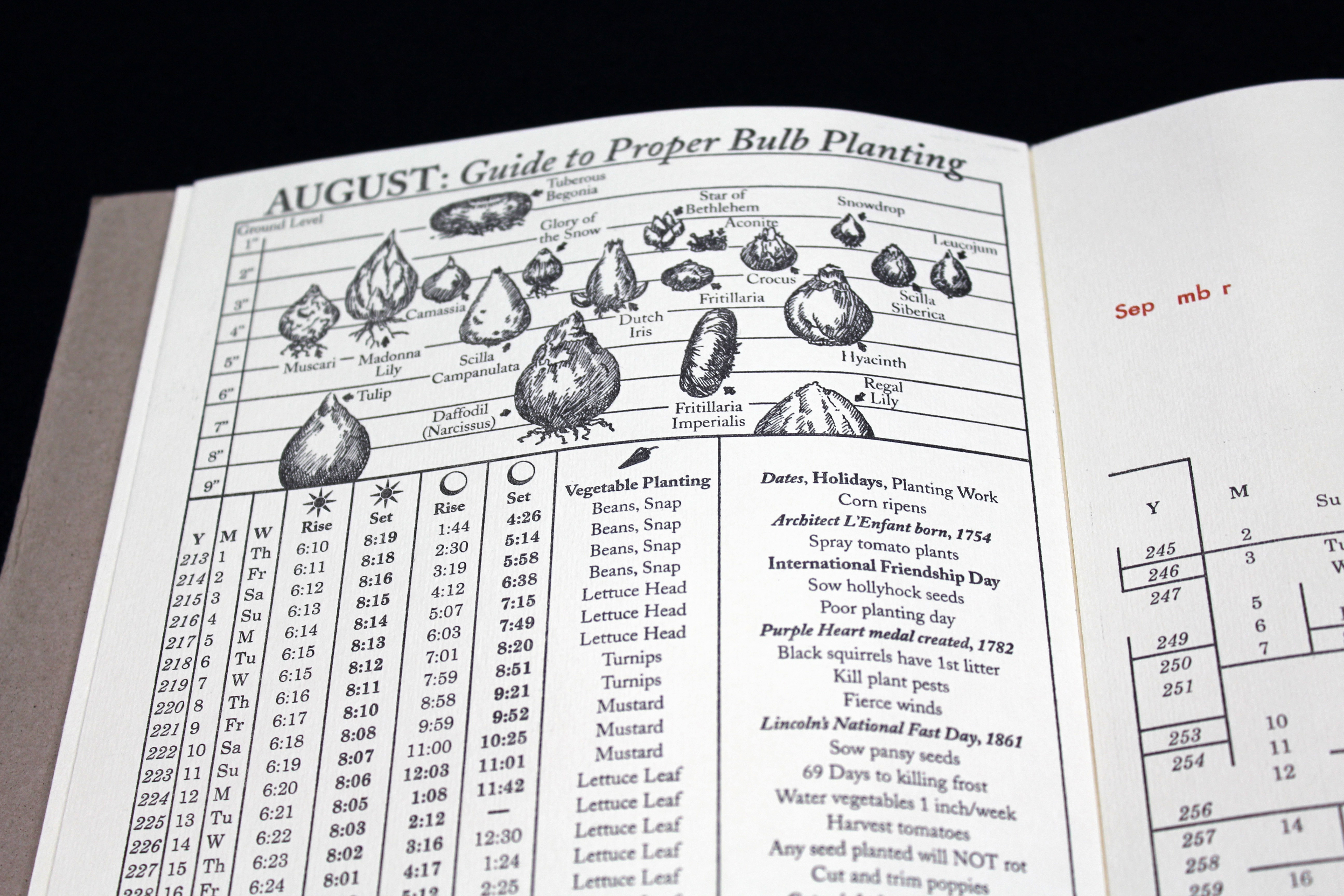 Learn more about Hidden Treasures in Special Collections and Archives here.