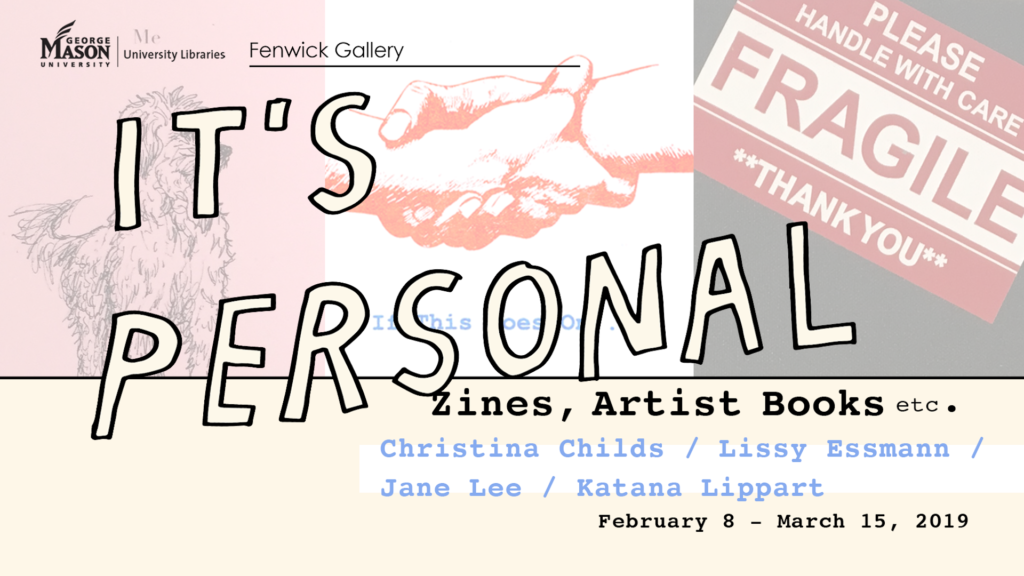 In "It's Personal," the artists use the unique qualities of sequencing, format, and multiples that zines and artists' books allow as way to explore and share with a wide audience their interests, perspectives, longings, and questions.
The exhibition will run from February 8–March 15, 2019, with an artists' talk in the Special Collections Research Center of Fenwick Library on Wednesday, February 27, 2019 at 3:00pm.
Learn more at http://fenwickgallery.gmu.edu/exhibits/personal.