Book descriptions below provided by publishers:
On the Bookshelf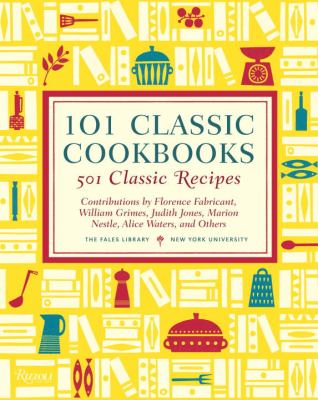 101 Classic Cookbooks by The Fales Library, New York University (Editor); Marion Nestle (Foreword by); Judith Jones (Contribution by); Florencfcookbe Fabricant (Contribution by); Alice Waters (Contribution by)
Call Number: TX715 .A1124 2012
ISBN: 9780847837939
Publication Date: 2012-10-09
This volume features 101 different classic cookbooks, each with an essay on why they were chosen, as well as over 500 p
ages of recipes, organized by course.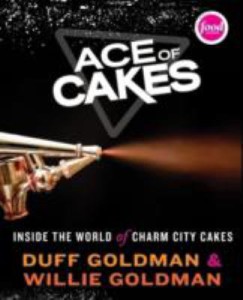 The Ace of Cakes by Duff Goldman; Willie Goldman
Call Number: TX771.2 .G65 2009
ISBN: 9780061703010
Publication Date: 2009-10-20
Profiles Charm City Cakes in Baltimore started by Duff Goldman from Food Network's Ace of Cakes. Includes interviews, profiles, and several photographs, illustrations, and collage. He also offers a behind-the-scenes look at his Food Network show.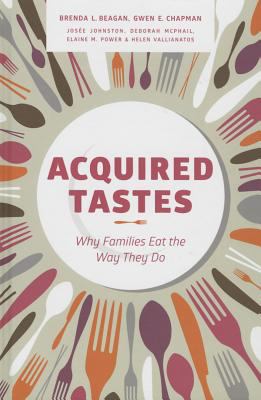 Acquired Tastes by Brenda L. Beagan; Josée Johnston; Gwen E. Chapman; Deborah McPhail; Elaine M. Power; Helen Vallianatos
Call Number: GT2853.C3 B43 2015
ISBN: 9780774828574
Publication Date: 2014-11-15
Magazine articles and self-improvement books tell us that our food choices serve as bold statements about who we are as individuals. Acquired Tastes reveals that they say more about where we come from and who we would like to be. Interviews with Canadian families in both rural and urban settings reveal that age, gender, social class, ethnicity, health concerns, food availability, and political and moral concerns shape the meanings that families attach to food. They also influence how parents and teens respond to discourses on health, beauty, and the environment, a finding with profound implications for public health campaigns.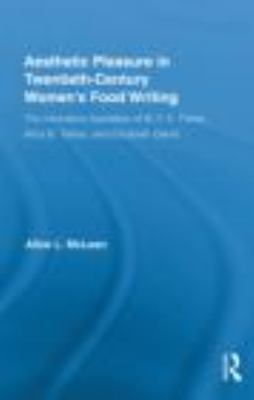 Aesthetic Pleasure in Twentieth-Century Women's Food Writing by Alice McLean
Call Number: TX644 .M386 2012
ISBN: 9780415871389
Publication Date: 2011-07-27
This text explores the aesthetic pleasures of eating and writing in the lives of M.F.K. Fisher, Alice B. Toklas, and Elizabeth David. Each of them pioneered an idiosyncratic form of writing that challenged the rigidly gendered bounds of 19th century food writing to establish a 20th century tradition that celebrates female appetite.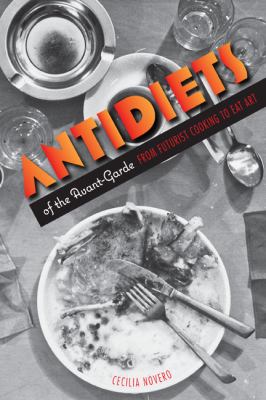 Antidiets of the Avant-Garde by Cecilia Novero
Call Number: NX650.F64 N69 2010
ISBN: 9780816646012
Publication Date: 2010-03-29
The author discusses the relationship of the European avant-garde to the embodied experience of food, its sensation, and its consumption. She explores the role that food plays in the theoretical foundations and material aesthetics of a broad stratum of works ranging from the Italian Futurist Cookbook to the magazine Dada, Walter Benjamin's writings on eating and cooking, Daniel Spoerri's Eat Art, and the French New Realists. Starting from the premise that avant-garde art involves the questioning of bourgeois aesthetics, Novero demonstrates that avant-garde artists, writers, and performers have produced an oppositional aesthetics of indigestible art. Through the rhetoric of incorporation and consumption and the use of material ingredients in their work, she shows, avant-garde artists active in the 1920s and 1930s as well as the neo-avant-garde movements engaged critically with consumer culture, memory, and history. Attention to food in avant-garde aesthetics, Novero asserts, reveals how these works are rooted in a complex temporality that associates memory and consumption with dynamics of change.


As Always, Julia by Joan Reardon (Editor)
Call Number: TX649.C47 A4 2010
ISBN: 9780547417714
Publication Date: 2010-12-01
More than 200 letters exchanged between Julia and Avis DeVoto, her friend and unofficial literary agent. This correspondence chronicles the lifelong friendship between the two women and the turbulent process of Julia's creation of Mastering the Art of French Cooking, one of the most influential cookbooks ever written. These letters show Julia, first as a new bride in Paris, then as she follows her diplomat husband in his postings to Nice, Germany, and Norway.   With commentary by the noted food historian Joan Reardon, and covering topics as diverse as the lack of good wine in the United States, McCarthyism, and sexual mores, these astonishing letters show America on the verge of political, social, and gastronomic transformation.



Call Number: TX749.5.P67 L387 2009
ISBN: 9780061704284
Publication Date: 2009-05-12
According to the author, bacon is experiencing a culinary renaissance. Bacon: A Love Story features a tour of country-style bacon outfits and their time-honored methods and traditions. The author profiles of chefs across the country who incorporate the meat into their menus in innovative ways. Includes over 20 recipes. Provides a list of resources for addition research.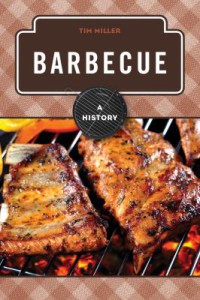 Barbecue by Tim Miller
Call Number: TX840.B3 M53 2014
ISBN: 9781442227538
Publication Date: 2014-08-07
Barbecue: A History examines barbecue's history and place in American society using both historical and contemporary sources. The book examines all aspects of barbecue: outdoor grilling and traditional slow cooking; restaurant and home cooking; international forms of barbecue; foods used in barbecue, historical and contemporary recipes for main and side dishes.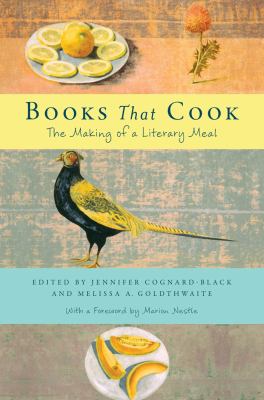 Books That Cook by Jennifer Cognard-Black (Editor); Melissa Goldthwaite (Editor); Marion Nestle (Editor)
Call Number: TX714 .B64128 2014
ISBN: 9781479830213
Publication Date: 2014-08-01
Recipes are more than a set of instructions on how to make a dish. They are culture-keepers and culture-makers, recording memories and fostering new ones. Organized like a cookbook, Books That Cook: The Making of a Literary Meal is a collection of American literature written on the theme of food: from an invocation to a final toast, from starters to desserts. All food literature is indebted to the form and purpose of cookbooks, and each section begins with an excerpt from an influential American cookbook, progressing chronologically from the late 1700s through the present day, including such favorites as American Cookery, the Joy of Cooking, and Mastering the Art of French Cooking. The literary works within each section are an extension of these cookbooks, while the cookbook excerpts in turn become pieces of literature—forms of storytelling and memory-making all their own.   Each section includes poetry, prose, and essays, and at least one recipe. Includes writing from Maya Angelou, James Beard, Alice B. Toklas, Sherman Alexie, Nora Ephron, M.F.K. Fisher, and Alice Waters. Intended for students and teachers of food studies as well as any epicure who enjoys a good meal alongside a good book.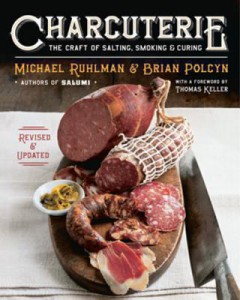 Charcuterie by Michael Ruhlman; Brian Polcyn; Yevgenity Solovyev (Illustrator); Thomas Keller (Foreword by)
Call Number: TX609 .R84 2013
ISBN: 9780393240054
Publication Date: 2013-09-03
Charcuterie appeared on the scene in 2005 and encouraged many home cooks and professional chefs to start curing their own foods.

Cheese by Culinary Institute of America Staff; John Fischer
Call Number: TX382 .F57 2011
ISBN: 9781435401174
Publication Date: 2010-02-01
Kitchen Pro Series: Guide to Cheeses Identification, Classification, and Utilization is the definitive guide to purchasing and utilizing cheese for professional chefs, food service personnel, culinarians, and food enthusiasts. Part of the CIA's new Kitchen Pro Series focusing on kitchen preparation skills, this user-friendly, full-color resource discusses the basic history of cheese, its manufacture, and its incorporation into different cuisines across the dining spectrum. Product identification, availability, storage, flavor and development are all described in detail in this invaluable introduction to the world of cheese!

Call Number: TX724.5.C5 C54417 2014
ISBN: 9780231168922
Publication Date: 2014-11-04
American diners began to flock to Chinese restaurants more than a century ago, making Chinese food the first mass-consumed cuisine in the United States. By 1980, it had become the country's most popular ethnic cuisine. Chop Suey, USA offers the first comprehensive interpretation of the rise of Chinese food, revealing the forces that made it ubiquitous in the American gastronomic landscape and turned the country into an empire of consumption. Engineered by a politically disenfranchised, numerically small, and economically exploited group, Chinese food's tour de America is an epic story of global cultural encounter. It reflects not only changes in taste but also a growing appetite for a more leisurely lifestyle. Americans fell in love with Chinese food not because of its gastronomic excellence but because of its affordability and convenience, which is why they preferred the quick and simple dishes of China while shunning its haute cuisine. Epitomized by chop suey, American Chinese food was a forerunner of McDonald's, democratizing the once-exclusive dining-out experience for such groups as marginalized Anglos, African Americans, and Jews. The rise of Chinese food is also a classic American story of immigrant entrepreneurship and perseverance. Barred from many occupations, Chinese Americans successfully turned Chinese food from a despised cuisine into a dominant force in the restaurant market, creating a critical lifeline for their community. Chinese American restaurant workers developed the concept of the open kitchen and popularized the practice of home delivery. They streamlined certain Chinese dishes, such as chop suey and egg foo young, turning them into nationally recognized brand names.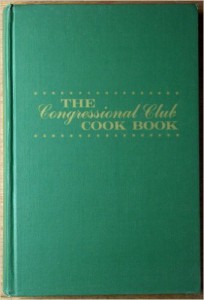 Congressional Club cook book; favorite national and international recipes by Congressional Club (Washington, D.C.)
Call Number: TX715 .C7555 1970
Publication Date: 1970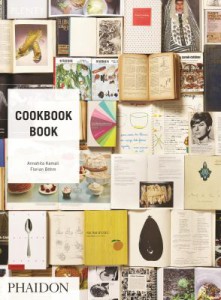 Cookbook Book by Florian Bohm (Photographer); Annahita Kamali (Editor); Tara Stevens; Colman Andrews (Contributor)
Call Number: TX652 .K36 2014
ISBN: 9780714867502
Publication Date: 2014-11-03
Over 100 of the most influential and informative cookbooks of the past 300 years. Compiled by a panel of experts in the fields of art, design, food, and photography, Cookbook Book includes cookbooks of all shapes, sizes, languages and culinary traditions. From classics such as Larousse Gastronomique and Mastering the Art of French Cooking by Julia Child to more unusual choices such as The Mafia Cookbook and The Hawaiian Cookbook, each of these cookbooks has shaped, influenced or revolutionized home‐cooking. Includes translations and full recipes.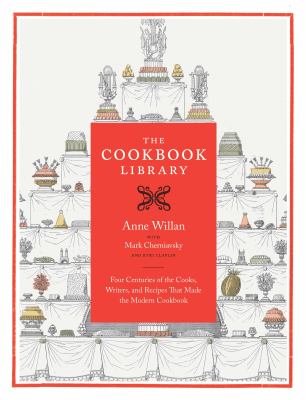 The Cookbook Library by Anne Willan; Mark Cherniavsky; Kyri Claflin (Contributor)
Call Number: TX645 .W53 2012
ISBN: 9780520244009
Publication Date: 2012-04-02
This illustrated volume began as notes on the collection of cookbooks and culinary images gathered by cookbook author Anne Willan and her husband Mark Cherniavsky. From the spiced sauces of medieval times to the massive roasts and ragoûts of Louis XIV's court to elegant eighteenth-century chilled desserts, The Cookbook Library draws from their antiquarian cookbook library to guide readers through four centuries of European and early American cuisine and how each cookbook reflects its time period.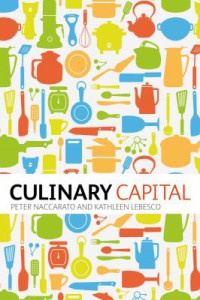 Culinary Capital by Kathleen Lebesco; Peter Naccarato
Call Number: GT2850 .N34 2012
ISBN: 9780857853820
Publication Date: 2012-12-01
TV cookery shows hosted by celebrity chefs. Meal prep kitchens. Online grocers and restaurant review sites. Competitive eating contests, carnivals and fairs, and junk food websites and blogs. What do they have in common? According to authors Kathleen LeBesco and Peter Naccarato, they serve as productive sites for understanding the role of culinary capital in shaping individual and group identities in contemporary culture.Beyond providing sustenance, food and food practices play an important social role, offering status to individuals who conform to their culture's culinary norms and expectations while also providing a means of resisting them. The book analyzes this phenomenon in action across contemporary culture. The authors examine how each of the sites listed promises viewers and consumers status through the acquisition of culinary capital and, as they do so, intersect with a range of cultural values and ideologies, particularly those of gender and economic class.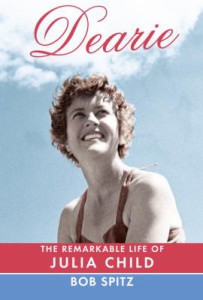 Dearie by Bob Spitz
Call Number: TX649.C47 S65 2012
ISBN: 0307272222
Publication Date: 2012-08-07
Spitz provides a portrait of one of the most influential Americans of our time, Julia Child.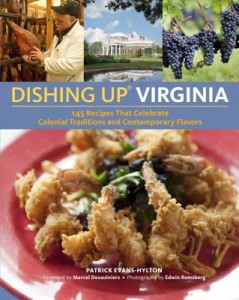 Dishing up® Virginia by Patrick Evans-Hylton; Marcel A. Desaulniers (Foreword by); Edwin Remsberg (Photographer)
Call Number: TX715.2.S68 E93 2013
ISBN: 9781612120027
Publication Date: 2013-04-09
These 145 recipes celebrate flavors of Virginia, from oysters and blue crabs to wine, peanuts, heirloom tomatoes and sweet potatoes, Smithfield ham, and more. The recipes are organized by region -- Hampton Roads and the Chesapeake Bay area, Richmond and Southern Virginia, Central Virginia and Wine Country, the Capital Region and Northern Virginia, and the Shenandoah Valley and Western Virginia.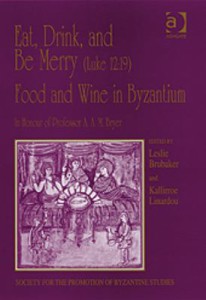 Eat, Drink, and Be Merry (Luke 12:19) by Leslie Brubaker; Kallirroe Linardou (Editor)
Call Number: TX360.B97 S67 2003
ISBN: 9780754661191
Publication Date: 2007-12-28
This volume brings together a group of scholars to consider the rituals of eating together in the Byzantine world, the material culture of Byzantine food and wine consumption, and the transport and exchange of agricultural products.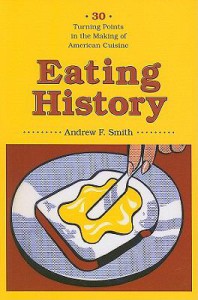 Eating History by Andrew F. Smith
Call Number: TX715 .S651315 2009
ISBN: 9780231140935
Publication Date: 2011-06-28
Food expert and food historian Andrew F. Smith examines the creation of contemporary American cuisine. The diet of the modern American wasn't always as corporate, conglomerated, and corn-rich as it is today, and the style of American cooking, along with the ingredients that compose it, has never been fixed. Smith begins with early America, an agriculturally independent nation where most citizens grew and consumed their own food. Over the next two hundred years, however, Americans would cultivate an entirely different approach to crops and consumption. Advances in food processing, transportation, regulation, nutrition, and science introduced highly complex and mechanized methods of production. The proliferation of cookbooks, cooking shows, and professionally designed kitchens made meals more commercially, politically, and culturally potent. To better understand these trends, Smith delves into their creation. His goal is to show how  we can reclaim the independent, locally sustainable roots of American food.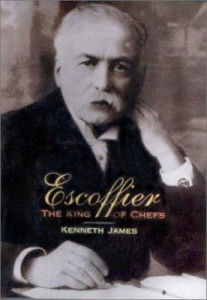 Escoffier by Kenneth James
Call Number: TX649.E8 J36 2002
ISBN: 1852853964
Publication Date: 2003-05-02
Auguste Escoffier (1846 -1935) was the first great star of modern cooking. Acknowledged during his lifetime as the greatest chef in the world, his clientele included Edward VII and Kaiser Wilhelm II. Kenneth James traces Escoffier's career, from his humble origins on the French Riviera to Paris, London, and New York. Escoffier: The King of Chefs also presents the dishes, from eggs to lobster, on which Escoffier had both a lasting influence and strongly held views.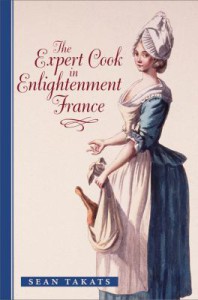 The Expert Cook in Enlightenment France by Sean Takats
Call Number: TX719 .T253 2011
ISBN: 9781421402833
Publication Date: 2011-11-03
In the eighteenth-century French household, the servant cook held a special place of importance, providing daily meals and managing the kitchen and its finances. Sean Takats examines the lives of these cooks as they sought to improve their position in society and reinvent themselves as expert, skilled professionals. Takats takes readers into the kitchen and introduces them to the men and women behind the food. It is only in that way, Takats argues, that we can fully recover the scientific and cultural significance of the meals they created, and the contributions of ordinary workers to eighteenth-century intellectual life. He shows how cooks, along with decorators, architects, and fashion merchants, drove France's consumer revolution, and how cooks' knowledge about a healthy diet and the medicinal properties of food advanced their professional status by capitalizing on the Enlightenment's new concern for bodily and material happiness. The Expert Cook in Enlightenment France explores the intersection of cultural history, labor history, and the history of science and medicine. Relying on a range of sources, from printed cookbooks and medical texts to building plans and commercial advertisements, Takats reconstructs the evolving role of the cook in Enlightenment France.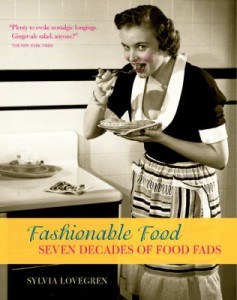 Fashionable Food by Sylvia Lovegren
Call Number: TX355 .L88 2005
ISBN: 0226494071
Publication Date: 2005-06-01
Like fashions and fads, food has a history. This collection of faddish recipes from the 1920s to the 1990s is a decade-by-decade tour. From the Three P's Salad (peas, pickles, and peanuts) of the post-World War I era to the Fruit Cocktail and Spam Buffet Party loaf - all the rage in the ultra-modern 1950s, when cooking from a can epitomized culinary sophistication. Fashionable Food details the origins of these delicacies. In two chapters devoted to exotic foods of the East, for example, Lovegren explores the long American love affair with Chinese food and the social status conferred upon anyone chic enough to eat pu-pu platters from Polynesia. appalling - from classic cookbooks and family magazines with humorous anecdotes that chronicle how society and kitchen technology influenced the way we lived and how we ate. Equal parts American and culinary history, Fashionable Food examines our collective past from the kitchen counter. Even if it's been a while since you last had Tang Pie and your fondue set is collecting dust in the back of the cupboard, Fashionable Food will inspire, entertain, and inform.
Call Number: TR656.5 .W55 2013
ISBN: 9789460830747
Publication Date: 2014-05-01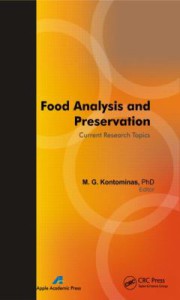 Food Analysis and Preservation by Michael G. Kontominas (Editor)
Call Number: TX541 .F66 2012
ISBN: 9781926895079
Publication Date: 2012-07-23
This book focuses on specific topics in food analysis and preservation investigated in the Laboratory of Food Chemistry and Technology at the University Ioannina, Greece, over the past five years. The book specifically targets consumer protection. Foods are being processed to preserve quality and prevent spoilage caused by physical, chemical, and mostly microbiological agents. In this sense, microbiology is inherently related to food preservation. This book examines food substrates, toxicology, nutritional content, microbiology, and more. The experimental investigations focus on chemical and microbiological analysis as well as non-thermal methods of food preservation such as active packaging, essential oils, chitosan, ozonation, irradiation, bacteriocins, etc. This important book emphasizes the interrelationships between food analysis, food processing and preservation, and food microbiology, which will be invaluable for food scientists around the world.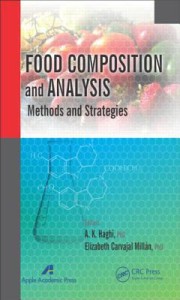 Food Composition and Analysis by A. K. Haghi (Editor); Elizabeth Carvajal-Millan (Editor)
Call Number: TX541 .F663 2014
ISBN: 9781926895857
Publication Date: 2014-05-01
This book covers methods and strategies related to food composition and analysis. Topics include antioxidant activity of maize bran arabinoxylan microspheres; active packaging based on the release of carvacrol and thymol for fresh food; enzymes for the flavor, dairy, and baking industries; membrane technology in food processing; tenderization of meat and meat products; biological properties of mushrooms; polyacrylamide-grafted gelatin; irradiation of fruits, vegetables, and spices for better preservation and quality; oil seeds as a sustainable source of oil and protein for aquaculture feed.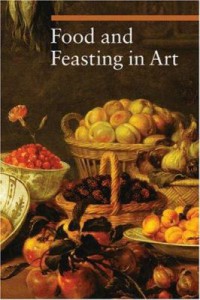 Food and Feasting in Art by Sylvia Malaguzzi
Call Number: N8217.F64 M2513 2008
ISBN: 9780892369140
Publication Date: 2008-03-03
The book describes the significance of food and feasts as told in Scripture and in the lives of the saints; food and dining in Greek and Roman mythology and in later literature and history; and how artists through the ages have created allegories of gluttony and odes to the sense of taste, using, for example, artfully positioned fruits and vegetables in the golden age of the still-life genre in painting. Also discussed is the role of table settings in relation to such ceremonies as formal dinners and royal banquets. Lastly, a close-up look at the symbolic meanings of individual foods and drinks--from the artichoke, also known as "domestic thistle," to Champagne, from chili peppers to absinthe--reveals a figurative language well known to artists of the time but perhaps forgotten by contemporary diners.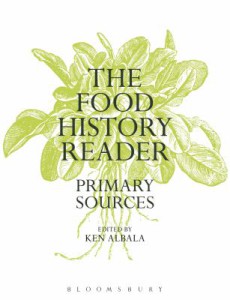 The Food History Reader by Ken Albala (Editor)
Call Number: TX353 .F636 2014
ISBN: 9780857854124
Publication Date: 2014-08-14
With the proliferation of food history courses and avid interest among scholars and the general public, the need for a solid comprehensive collection of key primary texts about food of the past is urgent. This collection spans the globe from classical antiquity to the present, offering substantive selections from cookbooks, fiction, gastronomic and dietary treatises and a wide range of food writing. Offering a solid introduction to each period with extensive commentary and suggestions for interpretive strategies, this reader provides extracts undigested, for the student who needs immediate and direct contact with the ideas of the past. Readings illustrate the various ways religion, politics, social structure, health and agricultural policy shaped what people ate in the past and offer instructive ways to think about our own food systems and how they have been shaped by historical forces.
 Food Materials Science and Engineering by Bhesh R. Bhandari
Call Number: TX531 .F5643 2012
ISBN: 9781405199223
Publication Date: 2012-10-08
Food Materials Science and Engineering covers a comprehensive range of topics in relation to food materials, their properties and characterization techniques, thus offering a new approach to understanding food production and quality control. The opening chapter will define the scope and application of food materials science, explaining the relationship between raw material structure and processing and quality in the final product. Subsequent chapters will examine the structure of food materials and how they relate to quality, sensory perception, processing attributes and nutrient delivery. The authors also address applications of nanotechnology to food and packaging science. Methods of manufacturing food systems with improved shelf-life and quality attributes will be highlighted in the book.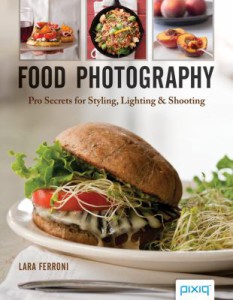 Food Photography by Lara Ferroni
Call Number: TR656.7 .F47 2012
ISBN: 9781454704089
Publication Date: 2012-03-06
Top blogger and pro photographer Lara Ferroni serves up a one-stop guide to food-photography success! Packed with her tried-and-true secrets, this comprehensive guide details everything you need to know about sourcing and styling food, drinks, and props. Ferroni profiles several of the industry's top professional food photographers, and includes detailed case studies of their most successful shots--complete with lighting diagrams and equipment setups. This diverse collection of stunning images and easy-to-follow shooting instructions perfectly encompasses the field of modern food photography, covering everything from blog and editorial photography to corporate advertising and publicity shots.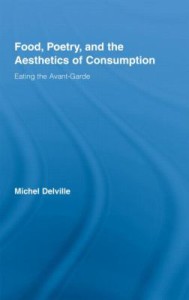 Food, Poetry, and the Aesthetics of Consumption by Michel Delville
Call Number: NX650.F64 D45 2008
ISBN: 9780415958318
Publication Date: 2007-11-16
The essays in this book examine the importance of food as a pivotal element - both materially and conceptually - in the history of the Western avant-garde.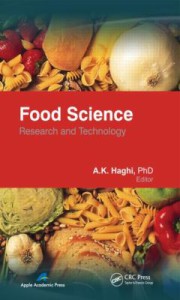 Food Science by A. K. Haghi (Editor)
Call Number: TX541 .F68 2012
ISBN: 9781926895017
Publication Date: 2011-12-15
Food Science: Research and Technology presents a broad selection of new research in food science and reflects the diversity of recent advances in the field. Chapters include a study on the use of microbial enzymes for flavor and production in food production; studies of various natural foods, including litchi (lychee), pinto beans, and chickpeas; the content and antioxidant activity of dried plants; new applications of galactosidases in food products; a study of the medicinal properties of edible mushrooms; and more.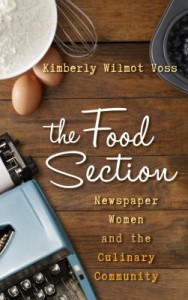 Food Section by Kimberly Wilmot Voss Call Number: TX644 .V67 2014 ISBN: 9781442227200 Publication Date: 2014-04-24
Food blogs are everywhere today but for generations, information and opinions about food were found in the food sections of newspapers in communities large and small. Until the early 1970s, these sections were housed in the women s pages of newspapers where women could hold an authoritative voice. The food editors often a mix of trained journalist and home economist reported on everything from nutrition news to features on the new chef in town. They wrote recipes and solicited ideas from readers. The sections reflected the trends of the time and the cooks of the community. The editors were local celebrities, judging cooking contests and getting calls at home about how to prepare a Thanksgiving turkey. They were consumer advocates and reporters for food safety and nutrition. They helped make James Beard and Julia Child household names as the editors wrote about their television appearances and reviewed their cookbooks. These food editors laid the foundation for the food community that Nora Ephron described in her classic 1968 essay, The Food Establishment, and eventually led to the food communities of today. Included in the chapters are profiles of such food editors as Jane Nickerson, Jeanne Voltz, and Ruth Ellen Church, who were unheralded pioneers in the field, as well as Cecily Brownstone, Poppy Cannon, and Clementine Paddleford, who are well known today; an analysis of their work demonstrates changes in the country s culinary history. The book concludes with a look at how the women s pages folded at the same time that home economics saw its field transformed and with thoughts about the foundation that these women laid for the food journalism of today."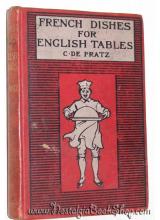 French dishes for English tables by C. de Pratz
Call Number: TX719 .P749
Publication Date: 1908?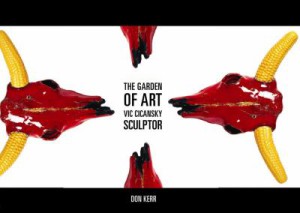 The Garden of Art by Don Kerr
Call Number: NB249.C52 K47 2004
ISBN: 1552381226
Publication Date: 2004-10-20
Elegant, surreal, erotic, ecological, autobiographical, perpetual, populist, comic! These are the words that describe the work of noted Regina sculptor Victor Cicansky. The book celebrates the voice, life, and art of this prolific prairie-based artist. Nature, tamed or wild, informs everything he makes; worlds we recognize with pleasure, where cabbages are kings. This book is written in a style that is informed by, yet not overburdened with, critical analysis, allowing the art to speak for itself.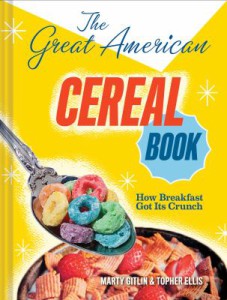 The Great American Cereal Book by Martin Gitlin; Topher Ellis
Call Number: TX393 .G58 2011
ISBN: 9780810997998
Publication Date: 2012-02-01
Americans love their breakfast cereal, which is second only to milk and soda in supermarket spending. Cereals and their cartoon spokes-characters are some of the most enduring pop-culture icons of the 20th century. The Great American Cereal Book is the definitive compendium of breakfast cereal history and lore, celebrating the most recognizable brands and packaging, such as Cheerios, Cocoa Puffs, Frosted Flakes, Grape-Nuts, and Trix. Authors provide stories about the creation of these iconic kitchen-table companions, with 350 images of cereal boxes, vintage ads, and rare memorabilia. Praise for The Great American Cereal Book:"Instantly evokes feelings of childhood—watching Saturday-morning cartoons and being bombarded with commercials for sweet cereals with colorful mascots like Toucan Sam and Tony the Tiger." —TMagazine.Blogs. NYTimes.com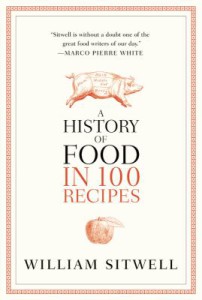 A History of Food in 100 Recipes by William Sitwell Call Number: TX645 .S47 2013 ISBN: 0316229970 Publication Date: 2013-06-18
A history of food as seen through 100 recipes, from ancient Egyptian bread to modernist cuisine. We all love to eat, and most people have a favorite ingredient or dish. But how many of us know where our much-loved recipes come from, who invented them, and how they were originally cooked? In A HISTORY OF FOOD IN 100 RECIPES, culinary expert and BBC television personality William Sitwell explores the fascinating history of cuisine from the first cookbook to the first cupcake, from the invention of the sandwich to the rise of food television. A book you can read straight through and also use in the kitchen, A HISTORY OF FOOD IN 100 RECIPES is a perfect gift for any food lover who has ever wondered about the origins of the methods and recipes we now take for granted.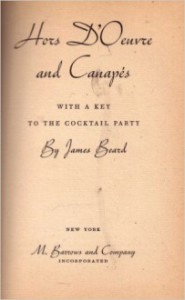 Hors d'ouvres and canapes : with a key to the cocktail party by James Beard
Call Number: TX740 .B43
Publication Date: 1940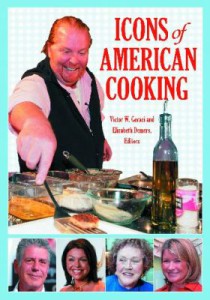 Icons of American Cooking by Elizabeth S. Demers; Victor W. Geraci (Editor)
Call Number: TX649.A1 I26 2011
ISBN: 9780313381324
Publication Date: 2011-04-01
Before 1946 and the advent of the first television cooking show, James Beard's I Love to Eat, not many Americans were familiar with the finer aspects of French cuisine. Today, food in the United States has experienced multiple revolutions, having received—and embraced—influences from not only Europe, but cultures ranging from the Far East to Latin America. This expansion of America's appreciation for food is largely the result of a number of well-known food enthusiasts who forever changed how we eat. Icons of American Cooking examines the giants of American food, cooking, and cuisine through 24 biographical profiles of contemporary figures, covering all regions, cooking styles, and ethnic origins. This book fills a gap by providing behind-the-scenes insights into the biggest names in American food, past and present.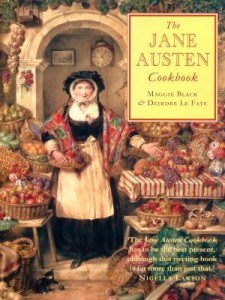 The Jane Austen Cookbook by Maggie Black; Deirdre Le Faye (Editor)
Call Number: TX717 .B536 1995a
ISBN: 0771014171
Publication Date: 2002-05-10
Jane Austen wrote her novels in the midst of a large and sociable family. Brothers and sisters, nieces and nephews, friends and acquaintances were always coming and going, which offered numerous occasions for convivial eating and drinking. One of Jane's dearest friends, Martha Lloyd, lived with the family for many years and recorded in her "Household Book" over 100 recipes enjoyed by the Austens. A selection of this family fare, now thoroughly tested and modernized for today's cooks, is recreated here, together with some of the more sophisticated dishes which Jane and her characters would have enjoyed at balls, picnics, and supper parties. A fascinating introduction describes Jane's own interest in food, drawing upon both the novels and her letters, and explains the social conventions of shopping, eating, and entertaining in late Georgian and Regency England. The book is illustrated throughout with delightful contemporary line drawings, prints, and watercolours. Authentic recipes, modernized for today's cooks, include: • Buttered Prawns • Wine-Roasted Gammon and Pigeon Pie • Broil'd Eggs • White Soup and Salmagundy • Pyramid Creams • Martha's Almond Cheesecakes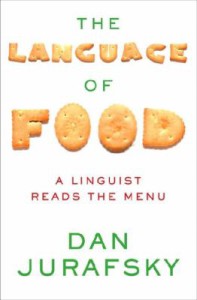 The Language of Food by Dan Jurafsky
Call Number: TX353 .J78 2014
ISBN: 9780393240832
Publication Date: 2014-09-15
Why do we eat toast for breakfast, and then toast to good health at dinner? What does the turkey we eat on Thanksgiving have to do with the country on the eastern Mediterranean? Can you figure out how much your dinner will cost by counting the words on the menu?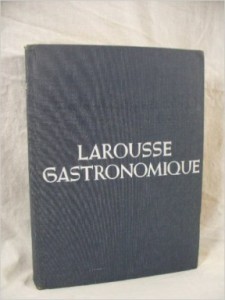 Larousse Gastronomique by Crown Publishing Group Staff (Editor)
Call Number: TX349 .M613
ISBN: 0517503336
Publication Date: 1988-12-12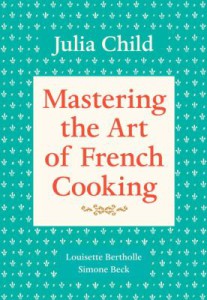 Mastering the Art of French Cooking by Julia Child; Simone Beck; Louisette Bertholle
Call Number: TX719 .C454 1983
ISBN: 0394721780
Publication Date: 1983-09-12
The cookbook that explains how to create authentic French dishes in American kitchens with American foods. Teaches the key techniques of French cooking, permitting many variations on a theme. Over 100 instructive drawings.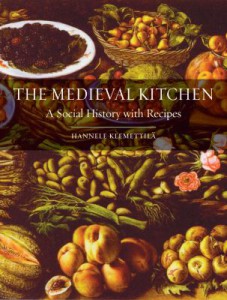 The Medieval Kitchen by Hannele Klemettilä
Call Number: TX645 .K54 2012
ISBN: 9781861899088
Publication Date: 2012-09-15
We don't usually think of haute cuisine when we think of the Middle Ages. But while the poor did eat a lot of vegetables, porridge, and bread, the medieval palate was far more diverse than commonly assumed. Meat, including beef, mutton, deer, and rabbit, turned on spits over crackling fires, and the rich showed off their prosperity by serving peacock and wild boar at banquets. Fish was consumed in abundance, especially during religious periods such as Lent, and the air was redolent with exotic spices like cinnamon and pepper that came all the way from the Far East. In this richly illustrated history, Hannele Klemettilä corrects common misconceptions about the food of the Middle Ages, acquainting the reader not only with the food culture but also the customs and ideologies associated with eating in medieval times. Fish, meat, fruit, and vegetables traveled great distances to appear on dinner tables across Europe, and Klemettillä takes us into the medieval kitchens of Western Europe and Scandinavia to describe the methods and utensils used to prepare and preserve this well-traveled food. The Medieval Kitchen also contains more than sixty original recipes for enticing fare like roasted veal paupiettes with bacon and herbs, rose pudding, and spiced wine.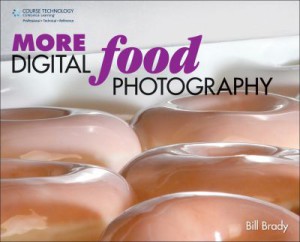 MORE Digital Food Photography by Bill Brady; Lou Manna
Call Number: TR656.5 .B73 2013
ISBN: 1435454189
Publication Date: 2012-05-04
Award-winning Olympus visionary photographer Lou Manna builds on his first book, Digital Food Photography, demonstrating the most successful techniques for photographing food. Written in a clear, concise manner, the book is geared toward the intermediate photographer. This book provides technical insight and behind-the-scenes images, dishing out secrets of the trade through tips and quotes from leading food and prop stylists. Features new to this title include an extensive resource guide, abundant diagrams of lighting set-ups, and color-coded sidebars giving recipes of illustrated dishes. Unique to this book, the cover concept was chosen from hundreds of entries to Best Looking Food of 2009.
My Irish Table by Cathal Armstrong; David Hagedorn
Call Number: TX717.5 .A762 2014
ISBN: 9781607744306
Publication Date: 2014-03-11
The debut cookbook from Cathal Armstrong featuring 130 recipes showcasing modern Irish fare, along with stories about Armstrong's journey from Dublin to Washington, DC, and becoming a four-star chef, the owner of seven food and drink establishments, and a leader in the sustainable-food movement. Featured recipes--from Kerrygold Butter-Poached Lobster with Parsnips to Irish Stew, Shepherd's Pie, and Mam's Apple Pie.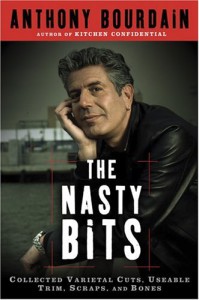 The Nasty Bits by Anthony Bourdain
Call Number: TX652 .B67 2006
ISBN: 1582344515
Publication Date: 2006-05-16
Chef and No Reservations host Anthony Bourdain shares candid stories from his worldwide adventures. Brings together the his previously uncollected nonfiction.


The New Jewish Table by Todd Gray; Ellen Kassoff Gray; David Hagedorn (Contributor)
Call Number: TX724 .G678 2013
ISBN: 9781250004451Publication Date: 2013-03-05
The New Jewish Table explores the melding of two different cooking cultures, seasonal American and Eastern-European Jewish. When Chef Todd married his wife, Ellen, who is Jewish, their union brought about his initiation into the world of Jewish cooking. In 1999, Todd combined farm-to-table ingredients with his Jewish cuisine, opening the Equinox Restaurant in Washington, D.C. Includes over 125 recipes including reinterpretations of traditional Jewish favorites made with fresh, seasonal ingredients, from Yukon Gold and Sweet Potato Latkes, Ellen's Falafel with Pickled Vegetables and Minted Lemon Yogurt, and Roasted Heirloom Beets with Capers and Pistachios, to Matzo-Stuffed Cornish Game Hens, Fig and Port Wine Blintzes, and Chocolate Hazelnut Rugelach.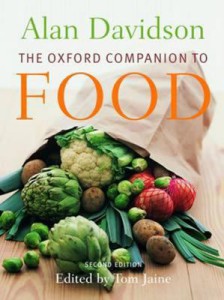 The Oxford Companion to Food by Soun Vannithone (Illustrator); Jane Davidson (Editor); Helen Saberi (As told to); Alan Davidson; Tom Jaine (Editor)
Call Number: TX349 .D36 2006
ISBN: 0192806815
Publication Date: 2006-10-01
The first edition of Alan Davidson's magnum opus appeared in 1999. Combination of food history, culinary expertise, and entertainment. Includes an exhaustive catalog of the foods that nourish humankind--fruit from tropical forests, mosses scraped from adamantine granite in Siberian wastes, or ears, eyeballs and testicles from a menagerie of animals--and a commentary on the culture of food, whether expressed in literature and cookbooks, or as dishes particular to a country or community. The study of food and food history was a new discipline at the time but has developed exponentially in the years since. There are now university departments, international societies, and academic journals, in addition to a wide range of popular literature exploring the meaning of food in the daily lives of people around the world. Alan Davidson wrote eighty percent of the first edition. Tom Jaine, the editor of the second edition, worked closely with Jane Davidson and Helen Saberi to ensure that new contributions continue in the same style. The result is an expanded volume that remains faithful to Davidson's work. The text has been updated where necessary to keep pace with a rapidly changing subject, and Jaine alerts readers to new avenues in food studies. Agriculture; archaeology; food in art, film, literature, and music; globalization; neuro-anatomy; and the Silk Road are covered, and new articles on confetti; cutlery; doggy bags; elephant; myrrh; and potluck have are included.


Peter Hunt's Cape Cod Cookbook by Peter Hunt
Call Number: TX715 .H8
Publication Date: 1962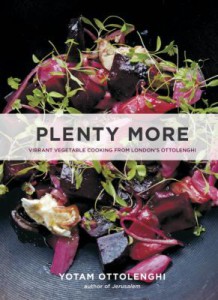 Plenty More by Yotam Ottolenghi
Call Number: TX801 .O8825 2014
ISBN: 9781607746218
Publication Date: 2014-10-14
The follow-up to London chef Yotam Ottolenghi's award-winning cookbook Plenty, featuring over 150 vegetarian dishes organized by cooking method. Ottolenghi explores the diversity of vegetarian food. Recipes emphasize spices, seasonality, and bold flavors. Color photography throughout the book.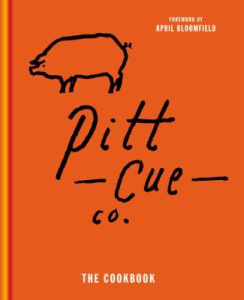 Pitt Cue Co. the Cookbook by Tom Adams; Simon Anderson; Richard H. Turner; April Bloomfield (Foreword by); Pitt Cue Co. Staff
Call Number: TX715 .A336 2013
ISBN: 9781845339074
Publication Date: 2014-06-03
Recipes for meats, sauces and rubs mixed with ideas for pickles, slaws, puddings and cocktails, plus features on meats, equipment and methods, the Pitt Cue Co. Cookbook is your guide to enjoying the best hot, smoky, sticky, spicy grub all year round. From Pitt Cue's legendary Pickle backs and bourbon cocktails, to their acclaimed Pulled pork shoulder; Burnt ends mash; Smoked ox cheek toasts with pickled walnuts; Lamb rib with molasses mop and onion salad; Chipotle & confit garlic slaw; Crispy pickled shiitake mushrooms; Toffee apple grunt; Sticky bourbon & cola pudding and more.--Publisher description.
Practical Home Cookery by Arthur Gay Payne
Call Number: TX717 .H245 1912
Publication Date: 1912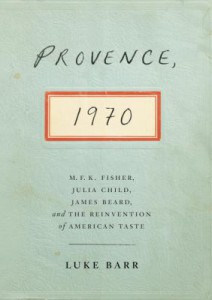 Provence 1970 by Luke Barr
Call Number: TX715 .B3417 2013
ISBN: 9780307718341
Publication Date: 2013-10-22
Provence, 1970 is about a singular historic moment. In the winter of that year, more or less coincidentally, the iconic culinary figures James Beard, M.F.K. Fisher, Julia Child, Richard Olney, Simone Beck, and Judith Jones found themselves together in the South of France. They cooked and ate, talked and argued, about the future of food in America, the meaning of taste, and the limits of snobbery. Without quite realizing it, they were shaping today's tastes and culture, the way we eat now. The conversations among this group were chronicled by M.F.K. Fisher in journals and letters--some of which were later discovered by Luke Barr, her great-nephew. In Provence, 1970, he captures this seminal season, set against a stunning backdrop in cinematic scope--complete with gossip, drama, and contemporary relevance.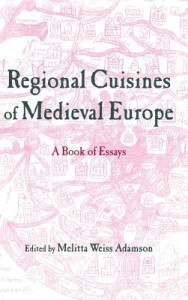 Regional Cuisines in Medieval Europe by Melitta Weiss Adamson (Editor)
Call Number: TX645 .R447 2002
ISBN: 0415929946
Publication Date: 2002-01-25
Expert food historians provide detailed histories of the creation and development of particular delicacies in six regions of medieval Europe-Britain, France, Italy, Sicily, Spain, and the Low Countries.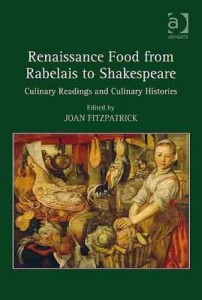 Renaissance Food from Rabelais to Shakespeare by Joan Fitzpatrick
Call Number: PN721 .R447 2010
ISBN: 9780754664277
Publication Date: 2010-03-28
Providing a unique perspective on an aspect of early modern culture, this volume focuses on the role of food and diet as read in the works of a range of European authors, including Shakespeare, from the late medieval period to the mid-17th century.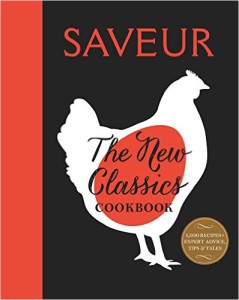 Saveur: the New Classics Cookbook by James Oseland; Saveur Magazine Editors
Call Number: TX714 .N4677 2014
ISBN: 9781616287351
Publication Date: 2014-10-28
From the editors of culinary magazine, Saveur: The New Classics Cookbook features over 1000 curated global recipes in an collection for home cooks. This selection celebrates the brand's heritage of worldwide culinary knowledge. Offering from-the-source recipes for virtually every type of dish (from tapas and cocktails to salads, dumplings, one pot meals, and more), techniques, and practical advice, this collection of recipes from the pages of represents a foundation for any home cook looking for inspiration-from a trusted source. Also includes suggested menus for holidays and occasions; illustrative sidebars that showcase groups of ingredients. Two sections of full-color photographs. The 16 chapters are organized by course and food type. Multiple indexes.
Escoffier and the Holy Quail - one man's quest to get fed roadkill style. This work is a quirky memoir chronicling one man's quest to live off the land - literally - by collecting the bizarre ingredients for and recreating the recipes in a 100-year-old cookbook. Auguste Escoffier's Le Guide Culinaire is a 1500+ recipe compendium on haute cuisine published in 1903. Steven Rinella is a young food enthusiast and huntin' shootin' and fishin' aficionado. When the latter met the former as the result of it being given him by a friend, The Scavenger's Guide to Haute Cuisine was born. A scavenger is, simply, someone who lives as best he or she can off the land - and when that person has taken Le Guide Culinaire as a gastronomic bible (and has a strict vegetarian for a girlfriend) things get a little interesting.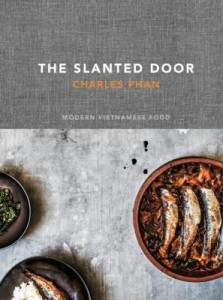 The Slanted Door by Charles Phan
Call Number: TX724.5.V5 P539 2014
ISBN: 9781607740544
Publication Date: 2014-10-07
Cookbook from The Slanted Door headed by James Beard award-winning chef Charles Phan. Phan opened The Slanted Door in San Francisco's Mission District in 1995, inspired by the food of his native Vietnam. Since then, The Slanted Door has moved across town to the historic Ferry Building. It is a modern take on classic Vietnamese dishes. Features essays along with recipes.


Soyer's Standard Cookery: A Complete Guide To The Art Of Cooking Dainty, Varied And Economical Dishes For The Household by Nicolas Soyer
Call Number: TX717 .S75
Publication Date: 1912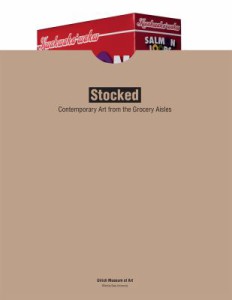 Stocked by Emily Stamey; Patricia McDonnell (Foreword)
Call Number: N8217.F64 S73 2013
ISBN: 9781887883085
Publication Date: 2013-01-07
Stocked documents the work of contemporary artists who take the grocery store and consumption of its products as their subjects. Much of their work candidly cites 1960s pop, but these artists also use strategies culled from minimalism, performance, documentary photography, and scientific taxonomy. Keen observers and clever humorists, they prompt us to pay attention to the items we purchase, the spaces in which we buy them, the people we encounter there, the cultural norms that inform our eating and shopping, and the often overlooked effects of our habits.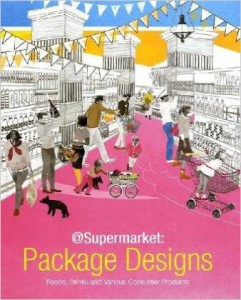 @Super Market by Kaoru Takahashi (Editor); Pie Books Staff
Call Number: NK1397 .S86 2009
ISBN: 9784756240026
Publication Date: 2010-02-23
Supermarket package designs that add color. To establish distinctive retail shops, it has become essential to develop a store identity based on clear marketing strategies and concepts. Supermarkets strongly rely on its brand to give it a competitive edge against its many competitors. Some well-known supermarkets have succeeded in branding themselves. Featured here are HEMA, a Dutch supermarket, which achieves this with their own consistent brand image, employing a vivid eye-catching logo. Waitrose in the UK developed their private brand and receives much attention likewise, in the design world and from their customers, for their beautiful package design. Supermarkets that successfully create strong identity and consumer awareness inevitably generate loyalty among their customers. @Supermarket presents a wide variety of package designs for everyday products available at supermarkets, ranging from food and confections to various home products such as detergents, soaps, and daily wares. The designs of the actual shops are discussed as well as various visually stunning items such as shopping bags, carts, leaflets, and posters. The consistency in design of approach contributes to establishing a look that elicits credibility and attracts customers. In addition to showcasing design examples from all over the world, four representative supermarkets, well known for their bold graphic designs, are featured with interviews.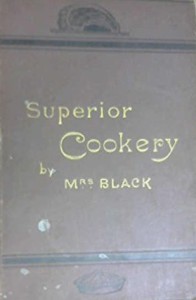 Superior Cookery by Mrs. (Margaret) Black
Call Number: TX717 .B646
Publication Date: c1900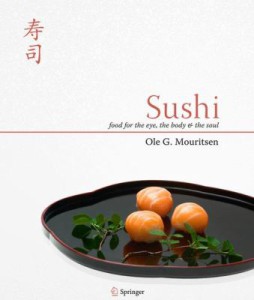 Sushi – Food for Eye, the Body and the Soul by Ole G. Mouritsen
Call Number: TX747 .M866 2009
ISBN: 9781441906175
Publication Date: 2009-09-29
Sushi has gone from being an exotic dish, eaten by relatively few outside of Japan, to a regular meal for many across the world, drawing the attention of chefs and nutritionists. Ole G. Mouritsen, an Danish scientist and amateur chef who has had a lifelong fascination with sushi's central role in Japanese culinary culture. Mouritsen discusses the cultural history of sushi and then uses his scientific knowledge to deconstruct and explain the complex chemistry of its subtle and sharp taste sensations.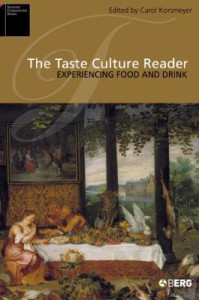 Taste Culture Reader by Carolyn Korsmeyer (Editor); David Howes (Contribution by)
Call Number: TX651 .T39 2005
ISBN: 1845200608
Publication Date: 2005-10-07
From Eve's apple to Proust's madeleine to today's culinary tourism, food looms large in culture. Debates about health and nutrition are common in news reports. Yet despite its fundamental relationship to food, taste is mysteriously absent from most of these discussions. The flavors of foods permeate social relations, religious and other occasions. Charged with memory, emotion, desire and aversion, taste is arguably the most evocative of the senses. The Taste Culture Reader explores the sensuous dimensions of eating and drinking, from the physiology of the tongue to the embodiment of social identities and enactment of ceremonial meanings. This book will interest anyone seeking to understand more fully the importance of food and flavor in human experience.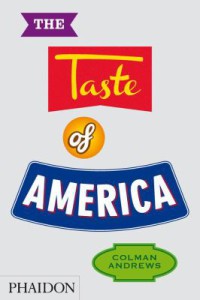 The Taste of America by Colman Andrews; Joël Penkman (Artist)
Call Number: GT2853.U5 A55 2013
ISBN: 0714865826
Publication Date: 2013-10-14
America is a melting pot, a fact reflected nowhere better than in kitchen pantries. The American palette is as diverse as the cultures that make it up. So, what does America taste like? The Taste of America is an anthology of edible Americana, the first and only compendium of the best food made in the USA—from Alabama to Wisconsin and everywhere in between. Written by James Beard-award winning food writer and passionate eater Colman Andrews, the book features everything from the best fresh ingredients and artisanal products to regional delicacies and multi-national brands. The Taste of America reveals 250 of the best regional products from coast to coast, such as Humboldt Fog Cheese, Blue Point Oysters, Granola, Ruby Red Grapefruit, Junior Mints, Meyer Lemons, Kreuz's Sausage, Maple Syrup, Anson Mills Grits, Whoopie Pies, and more. Never before has a book reflected American food culture so clearly, and at the same time been so entertaining, well-researched and fascinating to read. Structured by chapters according to food type—including snacks, dairy, condiments, drinks, meat, baked goods, and desserts—each entry reveals the product's unique history and production methods and highlights their greatest producers. The Taste of America includes 125 color drawings and an extensive index with a directory providing details of how to buy or order each product. The book is the perfect gift for anyone who loves American food.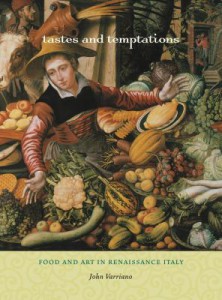 Tastes and Temptations by John Varriano
Call Number: TX641 .V375 2009
ISBN: 9780520259041
Publication Date: 2009-11-01
Fruits and vegetables as erotic metaphors in still life paintings, the Florentine Baptistery replicated in sausage and cheese by Andrea del Sarto, a recipe for fish molded in the shape of a goat, the discovery of an Ovidian scene at the bottom of a soup bowl. A feast for the mind and eye, this beautifully illustrated, compellingly readable book is a rich exploration of the little examined interplay between art and cuisine during the Italian Renaissance. Exploring a dazzling array of art works, and drawing from period recipes and menus, John Varriano considers the many, often surprising, ways that cooks and artists converged and drew from each other's worlds. Among other topics, he considers the significance of culinary images in Renaissance art; traces parallels in the use of ingredients such as eggs and oil in kitchens and in studios; examines centerpieces by artists that were made of food; looks at the emergence of the celebrity cook and celebrity painter; and much more. Woven throughout with the flavors and colors of the era, this book of Renaissance temptations expands our understanding of the traditional boundaries of creative expression.