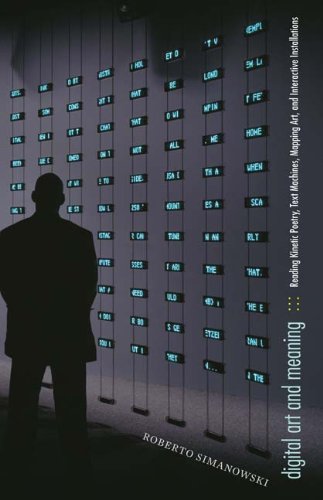 Digital Art and Meaning
by Roberto Simanowski
Call Number: N7433.8 .S56 2011
ISBN: 9780816667376
Publication Date: 2011-05-20
In a world increasingly dominated by the digital, the critical response to digital art generally ranges from hype to counterhype. Popular writing about specific artworks seldom goes beyond promoting a given piece and explaining how it operates, while scholars and critics remain unsure about how to interpret and evaluate them. This is where Roberto Simanowski intervenes, demonstrating how such critical work can be done.