About the Collection
Photographers Helmut Brinkmann and Page Chichester traveled throughout East Germany photographing people and cities. The two men produced a series of starkly sensitive works that capture a nation at an important crossroads. The faces of eager young children contrast with bleak, hard-edged architecture. Hands firmly chipping away at the Wall proclaim a hope that supersedes the oppression and endless isolation of smoke-obscured skylines.
The works in this exhibition underline the power of photography to mirror man's actions, providing passionate and truthful images that sharpen our awareness, awaken our consciences, move our hearts, challenge our minds, and nurture our souls. Helmut Brinkmann and Page Chichester would surely agree with renowned photographer Edward Steichen's musings on his ninetieth birthday:  "When I first became interested in photography…my idea was to have it recognized as one of the fine arts. Today I don't give a hoot about that. The mission of photography is to explain man to man and each man to himself. And that is the most complicated thing on earth and also as naïve as a tender plant."
This collection was shown throughout Virginia as part of the Virginia Museum of Fine Arts Statewide Exhibition Program from 1995 through 2009. The exhibit was also shown at the Jacksonville Center for the Arts in Floyd, Virginia, in February 2012.
All photographs in the exhibition are from the collection of George Mason University Libraries and housed in Special Collections & Archives.
Photographs featured in exhibit:
Timeline
13 August 1961. The East German government surprised the world when it began the construction of a concrete wall topped with barbed wire to divide East Berlin from West Berlin. East Germans who sought to escape by tunneling under or climbing over the wall risked death for the crime of "flight from the Republic." The surrounding East German countryside was also cut off from West Berlin by an electrical fence guarded from watchtowers with searchlights.
9 November 1989. East Berlin television stations carried an announcement on the evening news: citizens were free to leave. East Germans could travel to the West. The cage door of the world's largest prison—the German Democratic Republic—had sprung open. The Berlin Wall was being torn down.
29 December 1989. Two photographers—one West German, one American—loaded a Volkswagen bus with supplies and crossed the border into East Germany. The friends spent eight days—from just after Christmas until just after New Year's—among people whose nation had virtually stood still while its Western twin, the Federal Republic of Germany, prospered.
About the Artists
Helmut Brinkmann was born in 1951 in Duisburg, part of the coal-mining region ("Ruhr Pot") of the former West Germany. He has been a professional photographer since 1979.
In addition to his commercial, portrait, and architectural photography, he has exhibited numerous projects in Duisburg, Hamburg, Bonn, Greece, and Spain. In 1972 Brinkmann won the prestigious Bundesfotopreis (National Photo Award). A series of his hand-colored postcards was published as a book, Verwandlungen (Changes), by one of Germany's foremost art publishers, DuMont Verlag. He was among the photographers chosen for the 1991 exhibit Five Bonn Photographers, is a member of the Bundesverband Bildender Künstler (National Association of Artists) and is listed in the Bonn Artists Directory. His work has been published in Stern, Die Welt, and other major magazines and newspapers, and he has taught photography for several years in high schools in and around Bonn.
Brinkmann has traveled extensively through the former East Germany since 1989.
Page Chichester was born in New Jersey in 1959 and grew up in rural Culpeper, Virginia. He earned a bachelor's degree in English and a master's degree from the University of Missouri School of Journalism.
After a two-year stint as photo editor at a wildlife-conservation magazine in Washington, D.C., he spent five years in West Germany, where he worked as a freelance photographer. He returned to Washington, D.C., in 1990 to work as a photojournalist for the National Audubon Society's television productions department, photographing four books including one on the African elephant. He then became editor of Virginia magazine, formerly Virginia Southwest. He freelanced in Roanoke, Virginia, for several years before moving to Bonn, Germany, with his family. The tides of change have swept them to Berlin, and today, Chichester is part of the subcontracted photography crew on various cruise ships.
Chichester's photography has appeared in museums and galleries in Athens, Berlin, Bonn, Washington, D.C., and Virginia, as well as in state, regional, and national publications.
Events Celebrating the 25th Anniversary of the Fall of the Berlin Wall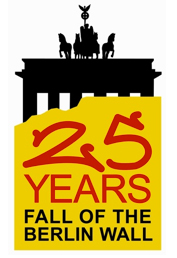 Blog posts
Yesterday and Today: a look back at the Berlin Wall